Holistic brand positioning – Logivest hires Chief Marketing Officer
by CIJ News iDesk III
2022-08-09 15:35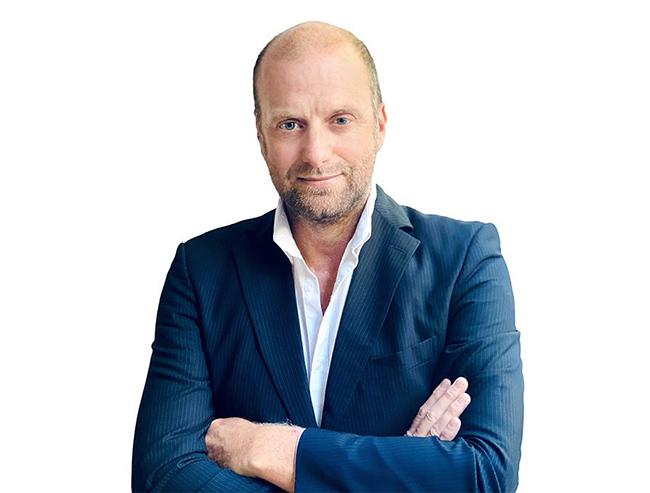 The Logivest Group, a nationwide consulting company with a focus on logistics real estate and locations, is repositioning itself and bringing an experienced marketer on board as Chief Marketing Officer (CMO) in Christian Dau. In the newly created position, he has been responsible for the brand positioning of the entire group of companies since July 2022.

With Dau, Logivest has gained a marketing manager who, in addition to his expertise in marketing and digital marketing, also has many years of experience in the real estate industry. As the founder and CMO of the start-up faceyourbase.com, he actively promoted the development and expansion of a digital real estate portal for almost five years. Before that he managed a self-founded marketing agency in Munich for 15 years. For the past six years, the graduate economist has been Head of Marketing & Digital Business for an energy company in the B2B sector.

"In the meantime, Logivest has developed into a group of companies with several companies and new services. By hiring Christian Dau, we would like to take this growth into account and present ourselves as a holistic consultancy in our external image," says Kuno Neumeier, CEO of Logivest.

Logivest CMO ChristianDauChristian Dau is looking forward to the new challenge: "Logivest is an innovative company with many different brands, disciplines and consulting services in the logistics real estate industry. Presenting this in a meaningful, digital, modern and at the same time uniform way on all online and offline channels in order to present our customers with the complete range of services and at the same time to be perceived as a group of companies is an exciting task for me and my team."

The appointment of Christian Dau strengthens the competence and expertise of the consulting company on the marketing, digital and cooperation level and underlines its position in the logistics real estate market. As CMO, Dau reports directly to CEO Kuno Neumeier from the headquarters in Munich.