PINK: Home or office, or what will office work look like?
by CIJ News iDesk III
2022-06-20 15:35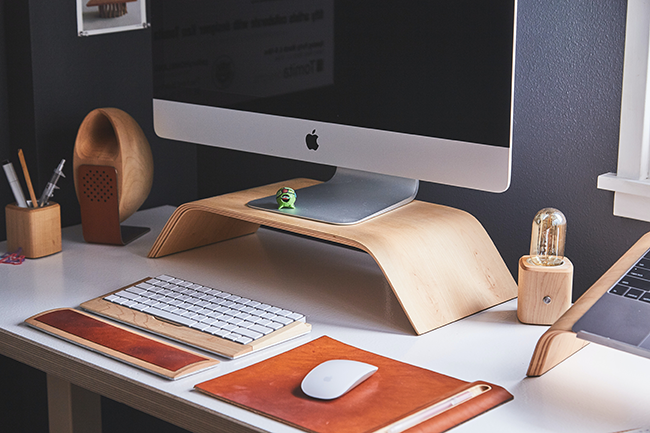 The office market, until recently a stable segment of the commercial real estate industry, has now become a testing ground. Is there a great return of employees to their assigned desks, or maybe office spaces will become mainly a place for exchange of views, mentoring and integration, and not a symbol of the 40-hour working week? It turns out that Elon Musk's vision of "go back to the office or go away" is not shared by employers and employees of many companies and international corporations. Returning to office buildings is one of the factors shaping the so-called great resignation in the United States. That is why most CEOs and managers choose the "hybrid". It is similar in Europe. According to the IWG Global Workspace Survey report, half of employees spent an average of 2.5 working days in offices, and four out of five confirmed their readiness for hybrid work. So what will it be like - will we return to full-time offices, or maybe "a little office, a little home" will turn out to be an experience that will fundamentally change the office market in the world? The questions are answered by member companies of the Polish Chamber of Commercial Real Estate (PINK).

The latest PwC study "Global Workforce Hopes and Fears", which was completed by 52,000 respondents, showed that 71 percent of them, the increase will still be a motivator to change employment. However, the ability to choose the way of working was also ranked high - as many as 47% answered. respondents. Those employees who can perform their duties remotely indicated that they expect a combination of teleworking with the stationary option for at least the next year (63%). However, 26 percent. of the people asked would prefer to work only in the home office mode, but only 18 percent. of them hope their employer will accept this model. Finally, the study shows that 11 percent. employees from 44 countries around the world prefer to work in the office full-time. However, according to PINK members, the decline of office buildings and business centers will not happen - why?

"Although remote work has evolved from a niche practice to a strategic element of the functioning of many companies, offices will gradually become a place for teamwork, mentoring, knowledge transfer, and strengthening the organizational culture. Office buildings will not disappear, only their importance for many organizations will change. They will be the center of their work ecosystem," notes Aleksandra Markiewicz, Associate Director, Knight Frank Poland.

Mariola Bitner, Head of Workplace Strategy Poland Cushman & Wakefield emphasizes: "The experience of the pandemic on the labor market has opened an important door to dialogue between the employer and employees. Business owners have the opportunity to re-create offices by carefully choosing the location and shaping the work environment. Decisions, on the other hand, should be made adequately to the well-known, individual expectations of employees. The representatives of the group known as Digital Natives cannot imagine eight hours in front of a computer screen locked up in even the most attractive and modern office building in the world. However, they also need the company of co-workers, coaching and a sense of shared responsibility. So neither home office nor digitization mean the decline of offices."

According to PINK members, the employer's market will recover in the next decade, but at present it is employees and their needs that will have the greatest impact on managers' decisions. Great resignation is a term that defines the tendency of young people, in particular, to leave their jobs due to being forced to return to the office, and is felt today mainly in the United States. Data from the ADP Research Institute report confirm such an attitude - 64 percent employees around the world admitted that they would start thinking about a new job if they had to work as before, i.e. coming to the office every day.

"In Poland, we do not hear such categorical declarations yet. But more and more often we observe that employees take advantage of long unpaid leaves, for example in corporations. People are already starting to look for other ways to cooperate with companies, new points of balance between private and professional life and, importantly, are able to clearly formulate their expectations. It is a mistake to assume that we are dealing with the same employee as before the pandemic. We have changed. We have learned independence, flexibility of choice, we know what agency tastes like, the need for trust has become a natural thing. Any attempt to return to the old work organization routines may become an effective cause of employee loss. It will also not make it easier to attract talented people from the market," emphasizes Małgorzata Niewińska, Director, Head of Workplace Strategy and Change Management, CBRE Poland.

Karolina Dudek from Colliers notes that we are now also dealing with the migration of the best employees even without changing the employer.

"What we can already see on the Polish labor market is related to people leaving for smaller, often home towns, where the cost of living is lower than in large agglomerations. Visible, though not so popular in Poland, are also trips to warm countries, to the south of Europe. If, until now, an employee could successfully deliver their service fully remotely from anywhere, they do not want to give it up. For such people, the return to the old formula of working in closed office spaces seems irrational. Are employers ready for so much flexibility? It remains to be seen. The challenge of managing change and adapting evaluation tools to the new situation rests with the team leaders," explains Karolina Dudek, Associate Director, People and Places Advisory, Colliers.

For Europeans, the office remains mainly a place to work if they live in houses or larger premises with a terrace, garden and three or more rooms. People who live in smaller apartments more often consider returning to the office as a space for integration. In most European countries, it is younger employees who define the slogan "office" as a place of cooperation, group work, mentoring and meetings not only for business purposes. Today's 30-year-olds count on an agreement with the employer and establishing a model for further cooperation in the so-called hybrid. And it is perceived differently. For example, at Google, most employees come to the office three days a week. Microsoft accepts less than half-time work from home, and Verizon declares that their plan to return to the Work Forward offices does not have a fixed schedule of days on board and remotely, will be tested and revised on a regular basis.

There is no doubt that employers in Poland see the need to build an organizational culture around the office and are actively testing solutions that increase the attendance of employees inside office buildings.

"In Poland, we come across ideas to attract employees to offices, such as food trucks in front of the building, free meals, and even prosecco or beer after working hours. However, this will not work if the employee simply does not want to return to their former workplace. Today, instead of hammocks, slides and table football, we focus more on arranging an office that will be home, ergonomic and functional. Now what counts is colors, high-quality materials, greenery and a cozy atmosphere. The employers' flexibility is one thing, but the key competences of the leader after the pandemic are empathy, as well as mindfulness and efficient response to changes," explains Michał Żelski, Asset Director at Echo Investment.

According to the market, employers choosing a hybrid model should focus not so much on what days people come to the office, but what kind of new standards, processes and habits are needed. "Leaders should focus heavily on employee retention. The pandemic has put their loyalty to their organizational culture to the test. It cannot be built in the long term through a computer monitor. The solution is also not to set the days in the office for team integration. An office is needed. Importantly, owners of many companies and managers focus on auditing among colleagues, are open to dialogue regarding office space, and we support them in these processes, summarizes Cezary Błaszczyk, Senior Leasing Manager at HB Reavis.