Hornbach's sales rose 15.4% to EUR 5.456 billion
by CIJ News iDesk V
2021-06-09 10:24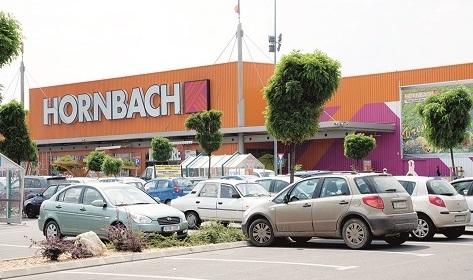 Hornbach Group's net sales at European level increased by 15.4 percent, to EUR 5.456 billion in the financial year 2020/2021, and online sales doubled in the same period and reached about 17 percent of total sales. Gross profit increased to EUR 1.92 billion, from EUR 1.69 billion in the financial year 2019/2020.

"Increased demand for construction and DIY products during the coronavirus pandemic has brought record results to Hornbach Holding AG & Co. KGaA in the financial year 2020/2021. Dynamic sales performance continued in the first three months of the financial year 2021/2022, although in some countries the activity was affected by strict sales restrictions. Overall, the company aims to reach the level of sales of the previous year in the current year ", the group announces.

Hornbach has 163 stores in 9 countries in Europe, of which 7 in Romania (Bucharest Berceni, Bucharest Militari, Bucharest Balotești, Brașov, Timișoara, Sibiu and Oradea).