ID Logistics accelerates the development of the logistics services in Germany
by CIJ News iDesk III
2021-04-30 11:16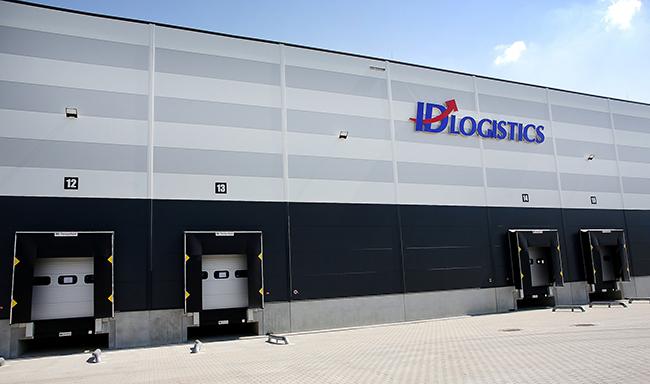 The ID Logistics Group has strengthens its position in Germany and presents plans for further development in the market. With a new strategy, the company is to join the elite group of 10 logistics operators specializing in FMCG services, and to double its turnover in the coming years.

At the beginning of its operations in Germany, ID Logistics provided contract logistics services for the cosmetics industry and companies such as Coty, Yves Rocher and Nobilis, serviced in warehouses in Gemersheim, Weilbach and Mittelstadt. The operator quickly expanded its activity to include e-commerce services. For 5 years, it has been supporting the development of the electronic sales channel of the global furniture giant in Dortmund, and also manages a logistics platform with an area of ​​156,000 sqm in Salzgitter, from where all stores and logistics centers of this brand in Germany are supplied. As part of the cooperation, which also covers other locations, ID Logistics is responsible for the management of warehouse services, including order picking, packing, cross-docking and distribution.

The factors that influenced the growth of the company include modern e-commerce processes, including IT systems, extensive experience in the real estate market (construction or transformation of facilities) and significant investments, especially in the field of "good to person" automation and mechanization. For example, in just a few weeks, ID Logistics transformed a building in Ginsheim-Gustavsburg, previously used by an automotive company, into an efficient B2C e-commerce warehouse with over 300 employees.

A new development strategy
ID Logistics, strengthening its position on the contract logistics market in Germany, is now implementing a new development strategy focused on:
• increase in turnover in key areas (i.e. e-commerce, FMCG, retail and cosmetics),
• diversification of services and expansion of activities to new industries, i.e. industrial, pharmaceutical / medical and advanced technologies,
• strengthening through strategic acquisitions.

"Our goal is to join the top ten companies specializing in contract logistics for consumer goods in Germany within 3 years, and to double the turnover from 2023," announces Michael Boos, CEO of ID Logistics Germany. "Germany is the largest logistics market in Europe. It has enormous potential, both for companies that want to make their logistics more efficient and future-oriented, and for ID Logistics, which can grow with them. Our offer and specialization in e-commerce service are very well adapted to the specificity of this market ".

New headquarters and 9th warehouse in Germany
At the beginning of 2021, ID Logistics Germany opened a new headquarters in Griesheim near Darmstadt (Hesse), which houses all key departments responsible for, among others management and specialized services. Ultimately, over 100 people will work here, this year ID Logistics plans to employ 30 people who will strengthen the departments of project management, automation and engineering, IT and human resources. Also this year, ID Logistics has launched its 9th warehouse in Germany with an area of ​​50,000 sqm, located in Kaiserslautern, where 500 employees are employed.