IMEL GROUP has started the construction of the business complex Green Escape in Belgrade
by CIJ News iDesk VII
2021-02-10 16:12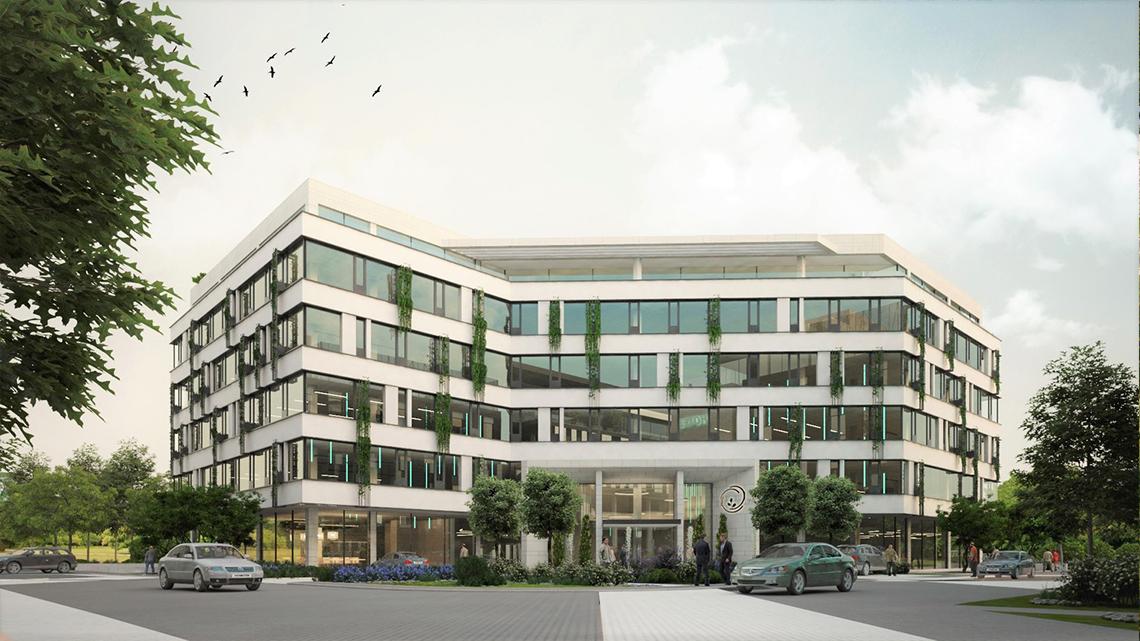 IMEL GROUP has started the construction of the business complex Green Escape in New Belgrade's block 51. The construction of the complex will be carried out in three phases, and the total area of ​​the planned facilities is 65,569 sqm.

The first K3 of the three facilities, whose function is business, is currently under construction. The total area of ​​the first building is approximately 14,000 sqm. The business space is intended for the market with a flexible range of 515-1,590 sqm, and the completion of the first phase is expected in the spring of 2022.

In addition to the facility currently under construction, this complex will consist of two more facilities planned for implementation in the following phases. At the end of this year, the beginning of the construction of the second phase is planned, in which the construction of the K2 facility is planned, ie a combined business-hotel wing, with a total area of ​​22,852 sqm. This facility will also offer business space of slightly larger floor area up to 2,385 sqm, but also a 4 stars hotel with accompanying commercial facilities - cafe, restaurant, swimming pool, spa, gym, as well as a congress hall with 600 seats and the possibility of division into several separate units. The construction of the second facility K2 is planned to last 18 months from the beginning of construction.

The largest of all three facilities K1 in the complex is also for business purposes, and is planned in the last third phase of implementation. The construction of the last phase should start in the second quarter of 2022 and last for 24 months, and the total area of ​​the planned facility is 28,710 sqm.

The exclusive agent is CBS International, part of the Cushman & Wakefield Group.