InPost has over 6.5 million active users of the mobile application
by CIJ News iDesk III
2021-04-28 09:46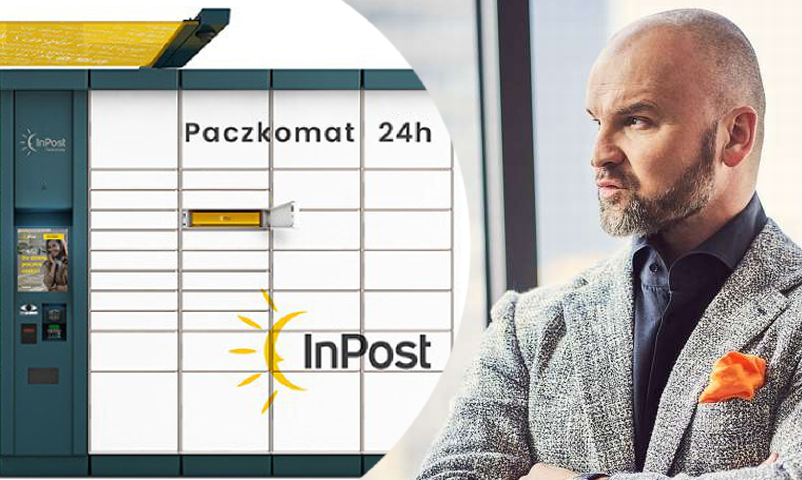 InPost has over 6.5 million active users of the InPost Mobile application, the company said.

At the end of March, CEO Rafał Brzoska stated that InPost's goal is to increase the number of active users of the application to a minimum of 8 million at the end of 2021.

"In just two years, we have built an active community of over 6.5 million users [...] Our application is a parcel management center and a base for running new services for InPost parcel lockers. In real time, we can observe how quickly consumers pick up new amenities An example may be a multi-box - that is, several parcels in one box, contactless opening of boxes or sending without a label Now it's time for more functionalities - thanks to the application, everyone will easily find the right parcel locker! Now, with the InPost Mobile application, we solve this problem - in the case of Parcel Lockers located close to each other, it will tell you whether we are standing in front of the right machine.This convenience also includes displaying a photo of the Parcel Locker where the shipment is waiting, and showing the way on the map to the destination location "- said the president of InPost Rafał Brzoska.

Via the InPost Mobile application, you can pay for a parcel with a BLIK code, a payment card or a quick transfer (DotPay), and soon Apple Pay and Google Pay. The InPost Mobile application can be downloaded from Google Play, App Store and Huawei AppGallery.

InPost is a delivery platform for e-commerce. Founded in 1999 by Rafał Brzoska in Poland, InPost has a network of over 12,000 Parcel Lockers, including over 1,100 in the UK, and provides courier and fullfilment services for e-commerce sellers. In 2020, InPost handled 249 million parcels via Paczkomaty, cooperating with over 26,000 e-sellers. The company's mobile application - InPost Mobile has 6 million active users. In January 2021, InPost made its debut on the Euronext Amsterdam stock exchange.