Investments in digitization and medicine as a new trend for the coming years
by CIJ News iDesk III
2021-01-12 10:53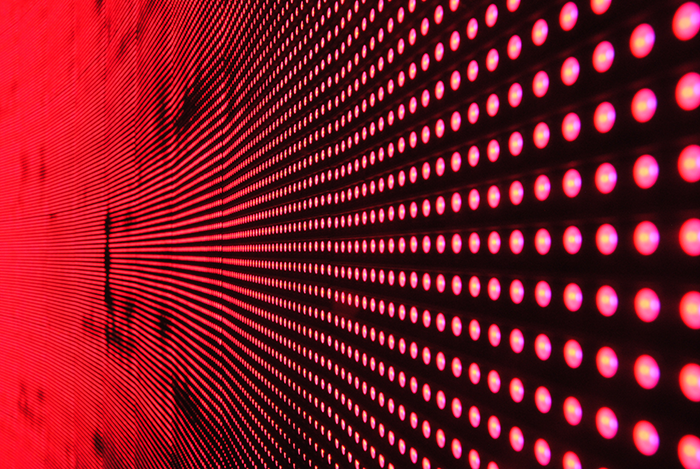 The environment of low interest rates may result in a significant capital flow towards, among others, equities, and their dominance may last for many years, says Michał Cichosz, the fund manager of Skarbiec funds in an interview with ISBnews. According to him, the search for growth is all the more important - by identifying the leaders of technological changes, triggered and intensified by the coronavirus pandemic.

According to him, two important phenomena that should be taken into account in making investment decisions in the coming years are the income deficit and the growth deficit.

"What is essential, and which is unlikely to disappear from investor radars in the coming years, are the two deficits that we are seeing around the world. The first is the income deficit. After many years, the level of interest rates has stopped keeping the value of money over time. Now, to earn money. Investors have to transfer some funds to other asset classes, which may result in the first significant inflow of funds to selected equity assets in many years, which in relation to other asset classes currently have more attractive profitability "- said Cichosz.

"This trend will dominate in the coming years, because in the case of such macroeconomic uncertainty it is difficult to assume that interest rates will rise, that central banks will be interested in increasing the cost of money. It is difficult to imagine this scenario, therefore it is the status quo, i.e. the hunt for income will be the main trend, no matter what the state of the world's economies is and how the world's populations are vaccinated, as savings that hit record levels in the household pandemic need to be located somewhere to retain value money in time "- emphasized the manager.

The second element is looking for growth. Recently, broad macroeconomic indicators have generally been negative, the pandemic has caused many sectors of the economy to collapse, and there are few investment areas left that have been able to grow at a double-digit rate, cutting themselves off from this broad macroeconomic trend.

"Such places will be the first choice among investors - companies that will grow regardless of the general economic situation and macroeconomic cycles. The growth deficit will cause companies that will develop at a rate of several dozen percent to attract investors. We try to think thematically and identify places that will develop regardless of this broad economic cycle - just like a few years ago the e-commerce market developed independently of retail sales data, because e-commerce 'nibbled' on the traditional store market, just as digital payments' nibbled "traditional cash circulation, which also happened regardless of the economic situation" - said Cichosz.

The manager pointed to two broadly understood sectors that Skarbiec TFI identifies as areas offering opportunities to meet the growth deficit: digitization of companies and new technologies in medicine.

He pointed out that there are currently many more companies listed on exchanges that are providers of services related to the digitization of business than was the case in the recent Internet revolution concerning consumers, in which several large players dominated the market of services and products for consumers.

"There are over a hundred listed entities offering exposure to business digitization on the American market alone and they are at a much earlier stage of development - their average annual revenue oscillates around several hundred million dollars and it will be much easier for them to multiply their revenues to several billion a year in the coming years. than internet giants recently "- said Cichosz.

Another area in which Skarbiec TFI expects a new revolution is medicine, which has not kept pace with technological changes for many years, but the events related to COVID-19 have resulted in an "awakening" of industries, budgets and the digitization of this market.

"We're seeing such interesting trends - and we're betting them on our investments - like genomics, a technology that enables universal access to sequencing the human genome. We're reaching a point where the process is already becoming cheap - genome sequencing in 2010 cost $ 30,000. , and today it is below $ 1,000 - so this market is automatically expanding. For example, this technology has been used in the development of the latest COVID-19 vaccines - i.e. mRNA - and their effectiveness exceeds 90% compared to about 70% for traditional vaccines. So you can see the possibilities of innovation. In the case of healthcare, digitization is also important - for example the entry of telemedicine, which has failed in many previous years. This flywheel, which has been set in motion, will work for the next decade. is an area worth investing in "- indicated the manager.

He also pointed out that after identifying growth industries, an important role is to ensure adequate analytical power to identify entities from these industries that will ensure investment success. Hence, for example, in the Skarbiec Spółek Growowych fund, decisions are made by a team of four managers.

"We know for a long time that in a given segment, the best solution wins - the most convenient, the most efficient, with the best user experience. Often the leader gains a disproportionately large share in the market and it is he who has to choose, because investing in a group of 5-7 companies that usually do the same leads to large investment errors. The leader collects several dozen percent of the market for himself, and the rest have a very difficult time to survive on it. Thanks to our analytical workshop, it is possible to choose a leader who will ensure investment success. leader, an approach is needed, which in our case is very much based on product analysis and its evaluation by users and industry experts themselves. The product is the most important, and only then we check whether the owner of this product is on the stock exchange or will only be listed and only at the end do we add a purely financial analysis "- explained Cichosz.

As far as the stock exchange on which companies of the management interest are listed, it is most often the American market - regardless of the issuer's country of origin.

"Often, companies with the most interesting product are noted on the most prestigious market, i.e. the US. And the second thing is that we are looking for companies that can develop now and in the coming years at a level of at least 30% in terms of revenues. we see many companies that meet our basic condition, we see companies that have a chance to multiply their revenues in the next decade. The American market, due to its absorptive capacity, allows us to find at least several dozen companies. There are definitely fewer such companies on European markets " said the manager.

According to the Treasury analyzes carried out before the coronavirus pandemic, in the US there were more than 20% of companies increasing revenues by over 10% annually, while in Europe - only 3%. As Cichosz explains, this is due to the fact that in Europe we have a much more stock exchange exposure focused on the "old economy", while in the US we have a much greater percentage of digital, innovative entities.

Skarbiec Holding is a group that deals with the management of investment funds (open-end investment funds, specialized open-end investment funds, closed-end investment funds) and contract management services for financial instruments portfolios. Skarbiec Holding S.A. is the sole shareholder of Skarbiec TFI S.A., which was established in 1997 as the fifth investment fund company in Poland and is one of the largest companies independent of any banking and financial group in Poland.