Jan Andrus has been appointed to P3 Head of Leasing, Czech Republic
by CIJ News iDesk III
2021-10-06 16:42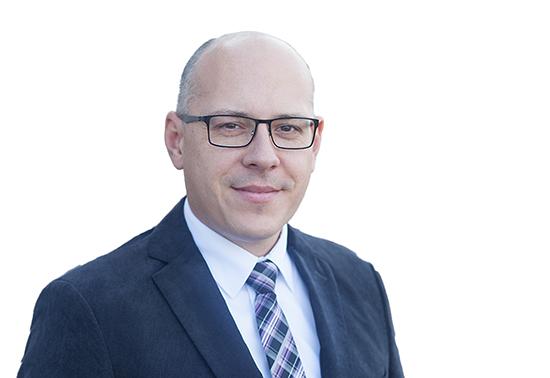 The owner, manager and developer of European industrial real estate P3 Logistic Parks announces the promotion of Jan Andrus to the position of Head of Leasing. He will replace Daniel Kubizňák.

"I want to thank Daniel Kubizňák for a really big piece of work he has done in P3 in the past 11 years, and I wish him good luck in overcoming new professional challenges. At the same time, I am very pleased to welcome Jan Andrus to the leadership of our key division, who in the last seven years has mainly contributed to the fantastic development of our Prague flagship park in Horní Počernice, "said Tomáš Míček, P3 Director for the Czech Republic. In his new role, Jan Andrus will be responsible for real estate rentals and the search for new business opportunities.

Jan Andrus has been working in the world of real estate since the 1990s. He started with residential housing and later focused on retail projects. Upon coming to P3, he gained experience in logistics and industrial development. "Industrial halls are incredibly versatile. They are like a big kit and it's up to us how we manage to put together the technical requirements, but also the visions and wishes of the tenant so that they fit into the building beautifully," says Jan Andrus, the new head of leasing at the Czech P3, with undiminished enthusiasm.

He used his previous experience in the field of retail extensively in the development of one of the largest industrial parks in Central Europe, P3 Prague Horní Počernice, where, in addition to warehouse space, there are also shops, showrooms and dispensaries. "Classic sales areas are slowly becoming a thing of the past and are going through a kind of metamorphosis, at the end of which an e-shop will turn out. Our role is to connect those who sell and those who buy in the real world, "adds Jan Andrus. He also gained the respect of colleagues with an unconventional approach, such as when he proved that in halls P3 there can be a place for such unexpected ideas as a climbing wall and trampolines, which are now part of two sports centers in P3 Prague Letňany.

"My goal is a satisfied client who is really happy when handing over the keys to the hall in P3 park," says Jan Andrus in conclusion.