Jan Sadil will become the new CEO of JRD Group
by CIJ News iDesk III
2022-11-16 11:43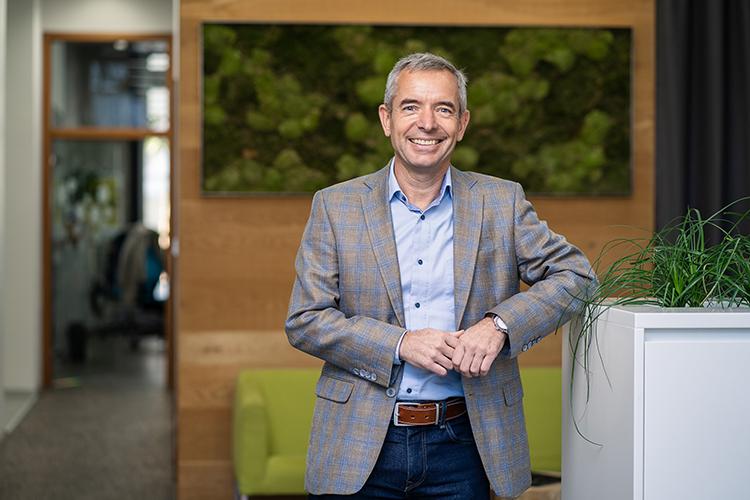 Jan Sadil will become CEO of JRD Group from February 2023. Jan Sadil has worked for many years in top positions in the banking industry, he was for many years the CEO of Hypoteční banka and a member of the Board of Directors of one of the largest Czech banks, ČSOB. JRD GROUP represents a group of companies involved in sustainable industries. Its portfolio includes, for example, sustainable development, renewable energy and environmental waste management. The founder and owner of JRD Group is Jan Řežáb.

"Jan Sadil is a prominent figure in Czech business with unique experience. I am very happy that he accepted our offer and I believe that JRD Group will develop even more successfully under his leadership," said Jan Řežáb, founder and owner of JRD Group.

"Linking sustainable construction, renewable energy and environmentally friendly waste treatment is a direction that has great potential for the future and significant societal benefits. Environmental friendliness is more important now than ever before and I am very happy to be part of a company that takes sustainability seriously," comments Jan Sadil on his appointment, adding: "I see the JRD Group, or rather Jan Řežáb, as the founder and pioneer of sustainable development, I have been following his activities for a long time and I look forward to taking not only the JRD Group, but also all the industries that JRD is involved in, a step further together."

Jan Sadil's professional life is largely linked to finance and banking, but his original training is as a builder. He has been in the banking sector since 1995. For thirteen years he was Chairman of the Board and CEO of Hypoteční banka and since 2017 he has been on the Board of Directors of ČSOB, where he was responsible for the retail sector. He is also active on the supervisory boards of the Association for Real Estate Market Development and Paraple Centre. From February 2023, he will serve as CEO of JRD Group.