JSC raises EUR 92 million for renewable energy investments
by CIJ News iDesk III
2023-04-18 13:04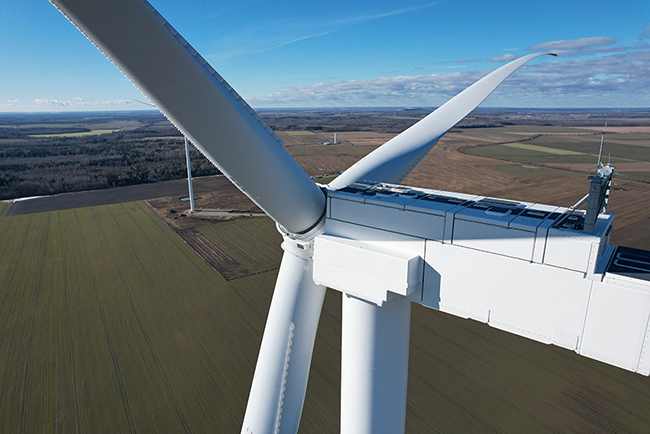 The investment company raised almost 92 million EUR in just two years. Its manager Grėtė Bukauskaitė says they are delighted but not surprised by the popularity of renewable energy investments.

"We established JSC "Atsinaujinančios Energetikos Investicijos" (AEI) because we saw great potential in the renewable energy sector, which has become even more relevant in recent years. We offer investors an attractive opportunity to take part in the green energy transition," said Bukauskaitė.

According to her, it's an excellent opportunity for individual and institutional investors to get attractive returns from an actively developing industry, as the region's demand for renewable energy projects remains high. Lithuania's Ministry of Energy predicts that by 2050 about 90 percent of the country's electricity will be from renewable sources.

The income structure of renewable energy projects also provides investors with higher income security and stability as it comes from several different sources: income from electricity trading on the stock exchange, revenue from long-term fixed contracts and state subsidies.

"The global electricity consumption and demand for renewable energy generation continue to grow. It's a long-term trend that ensures a stable demand for clean energy projects. This characteristic is highly important, because the investment company has a limited maturity term and the projects will be divested at some point in the future as we close the investment company", observed Bukauskaitė.

AEI was founded in 2020 and is managed by Lords LB Asset Management, a premier provider of investment management services to institutional and individual investors established in 2008.

"We have many years of experience in investment fund management and real estate development. AEI has a large portfolio of projects in various stages of development and jurisdictions, which ensures better portfolio diversification and its resilience to market shocks, providing investors with strong returns," said the fund manager.

Some of the money raised has already been invested in the development of solar power plants in Poland and wind projects in Lithuania.

AEI has also partnered with Taaleri SolarWind II, a fund managed by Taaleri Energia, to buy wind farms under development near Anykščiai, Jonava and Rokiškis from the Danish renewable energy company European Energy.

"The rest of the 92 million EUR will be invested in other solar and wind projects in Lithuania and Poland," said Bukauskaitė.

To date, AEI manages 68.1 MW capacity solar power plants in Lithuania and Poland and, with its partners, manages a 185.5 MW wind power plant portfolio in Lithuania.

The fund's manager says the investment company will continue to actively develop and invest in solar and wind energy projects in the Baltic and Polish markets.