Kajima and Griffin JV in renewable energy takeover of PAD-RES
by CIJ News iDesk III
2021-09-14 09:31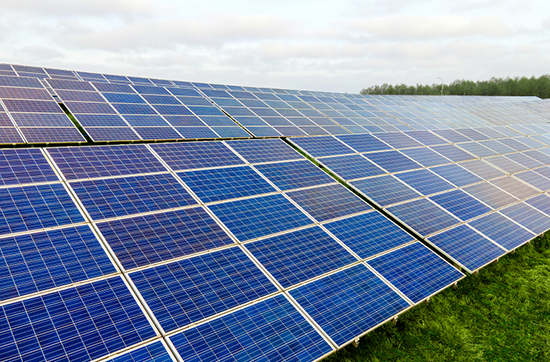 Kajima Europe, a real estate investment and development company in Europe, and Griffin Real Estate, a private equity investment firm, have established a joint venture to finance and develop renewable energy investments in Poland. As part of the agreement, JV took over 72% of shares in PAD-RES, a real estate development company specializing in the development of energy projects in the clean energy sector in Poland.

The companies plan to further expand PAD-RES's portfolio of renewable energy projects. It includes investments in photovoltaic projects and wind farms at various stages of advancement, in the development phase and "ready for construction", with a total capacity of over 500 MW, which places the company among the leaders of the developing renewable energy sector in Poland.

Kajima and Griffin will provide funding for the platform, the first priority of which will be to develop the existing portfolio. The company's goal is also to acquire new projects and greenfield investments. Griffin Real Estate will be the co-owner and management company of the platform. Mariusz Adamczewski, founder of PAD-RES, will remain a minority investor in the platform and the company's president.

The transaction is the first step in the implementation of Kajima's ambitious strategy of developing renewable energy projects in both the European Union (EU) and the UK. The EU has committed to reducing carbon dioxide emissions by at least 55% by 2030 compared to 1990 levels to become the world's first carbon neutral continent. In turn, the UK government announced a target of reducing CO2 emissions by 2035 by 78% compared to 1990 levels.

Kajima is committed to delivering sustainable investments and leveraging growth opportunities through its portfolio covering a broad spectrum of real estate sectors.

"Renewable energy is a still developing sector in Poland and we are delighted to be one of the partners in this venture, and at the same time one of the first investors on the market, which will soon be a key growth area for the country and the entire region of Central and Eastern Europe. The clean energy transition is not only a smart, long-term investment - it is also a signal that we want to act responsibly. The climate crisis is the greatest challenge facing our generation and the transition to renewable energies is one of the most significant steps to be taken to reduce carbon emissions," said Chris Gill, Kajima Director of Projects and Investments.

"We are glad that thanks to this partnership we can expand our investment activity and start exploring the possibilities of one of the most critical sectors of the modern world. This venture is a unique combination of experience and strengths of partners who are able to build a sustainable competitive advantage and continue to benefit from the development of projects related to clean energy," said Nebil Senman, Managing Partner at Griffin Real Estate.

"The acquisition of a controlling stake in PAD-RES, a company focused on development in the energy sector, creates new opportunities for us to invest capital and generate profits in this rapidly growing segment of the economy," added Maciej Dyjas, Managing Partner at Griffin Real Estate.

"PAD-RES is a company with an established position on the Polish renewable energy market, with eleven years of experience in the preparation and implementation of green energy investments. Our greatest asset is a team of professionals, thanks to which we can manage operations at every stage of project implementation. I am convinced that acquiring strong partners, their organizational support and financing will translate into further dynamic development of our company - and above all, it will result in further projects generating the much-needed green energy," said Mariusz Adamczewski, founder and CEO of PAD-RES.