Kakadu Zoo joins Warsaw Trade Tower's community of tenants
by CIJ News iDesk III
2022-11-16 08:44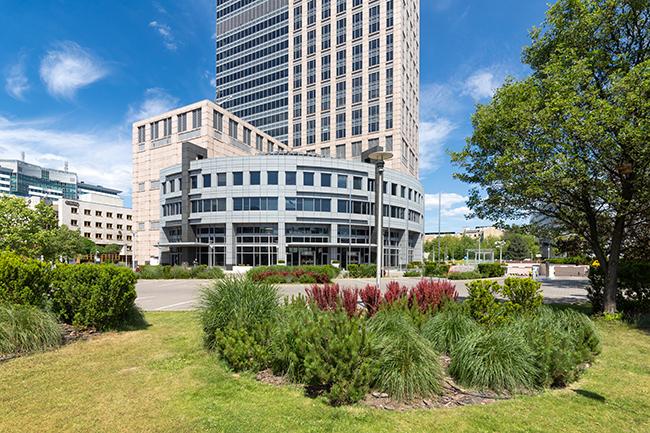 Kakadu Zoo joins Warsaw Trade Tower's community of tenants. The company has leased nearly 1,600 sqm in the office building owned and managed by Globalworth. Newmark Polska, a consulting agency, represented the company in selecting the best building and negotiating the terms of the lease.

"Kakadu Zoo is another company that recognized the potential of our flagship investment in the capital and appreciated the high standard and numerous amenities, both in the building and in its vicinity. A number of already completed and planned technical upgrades make tenants tie their business plans to this location and choose Warsaw Trade Tower," says Anna Zygmunt, Junior Asset Management & Leasing Specialist at Globalworth Poland.

"Kakadu Zoo was ready to open an office in the center of Warsaw, to which it will move from offices at a warehouse near Warsaw. It was crucial for the tenant that the facility was well connected. Our task was to find and present proposals that met the client's expectations . The choice of the Warsaw Trade Tower office building was determined by several factors, including the aforementioned good communication, attractive lease terms, space efficiency and the building owner's investment plans. We are pleased that Kakadu Zoo trusted us and we were able to support it in its further development. The whole process was facilitated by very good cooperation with Globalworth," Joanna Bartosiewicz, Senior Associate in Office Tenant Representation at Newmark Polska.

Kakadu Zoo (formerly Kakadu) is a pet company present on the market since 1999. Its main business is retail sales of food, treats, toys and care products for dogs, cats, birds, rodents and other animals. Consumers can purchase selected products at one of 66 stationary stores located in shopping centers and parks throughout Poland. By the end of 2022, the network of retail stores will have increased to 72 and the opening of another approximately 20 new locations is planned for next year. The company is also active in the e-commerce market. The stationary stores also sell animals, which are there under the constant supervision of qualified caregivers and veterinarians.