Lakeside construction now fully powered by wind energy
by CIJ News iDesk III
2022-05-10 11:57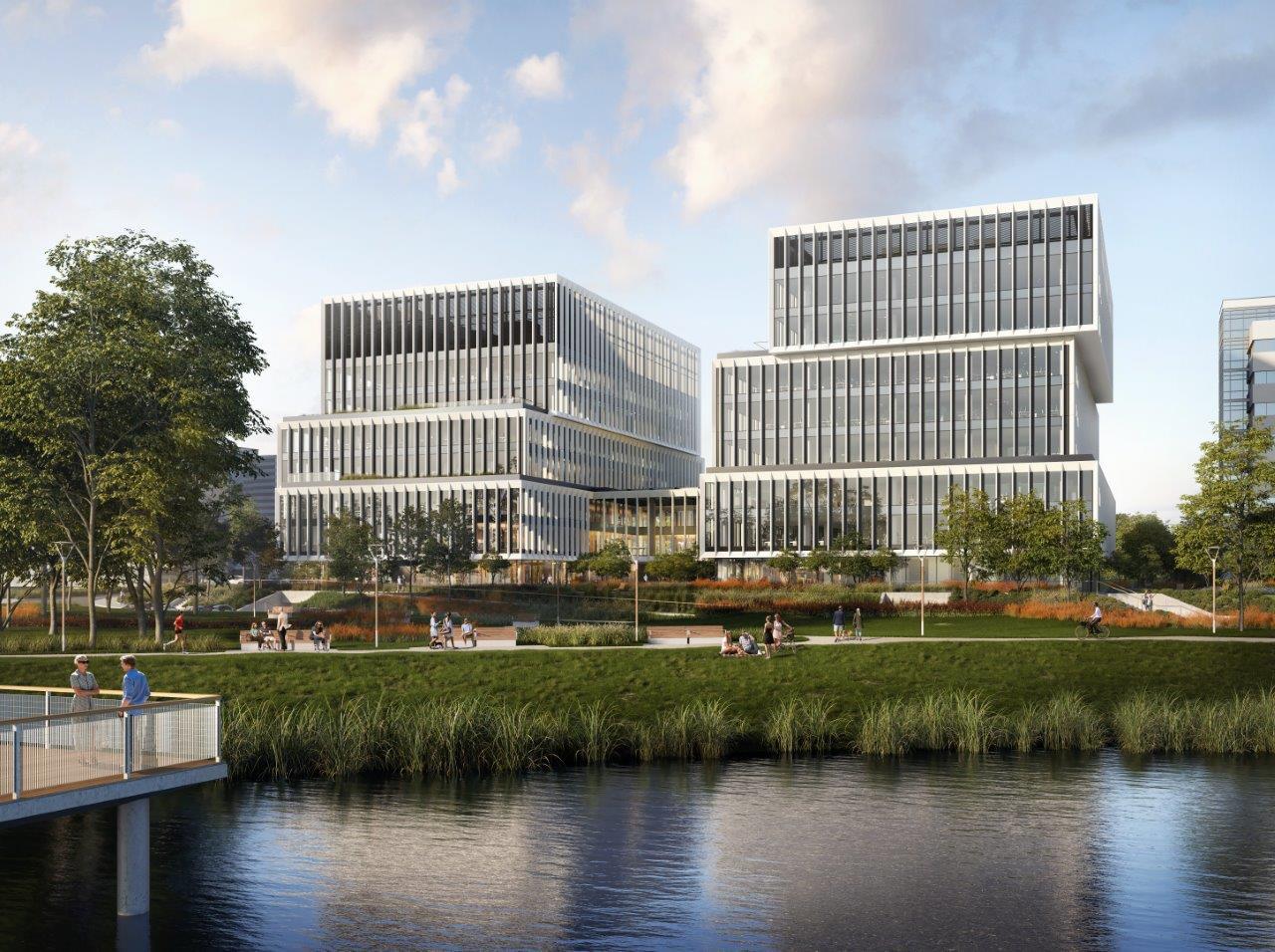 100% of the electricity used during the construction of the Warsaw office project owned by ATENOR comes from wind turbines. The sustainable Lakeside project has also previously received pre-certifications from BREEAM at the Outstanding level, and WELL at the Gold level.

The construction of the Lakeside office building in Warsaw's Mokotów district, is being completely powered by clean energy from renewable sources. The building has been certified by E.ON Polska S.A. confirming that electricity uses in the project's construction is completely generated by renewable energy sources (RES) installations, in this case from onshore wind farms. From the very first stage of its development, ATENOR has taken a responsible approach to sustainable construction, making it possible to reduce its carbon footprint and create spaces that are friendly to people and the environment.

Completion of the ATENOR investment is scheduled for Q4 2023. The general contractor of the project is PORR. The international advisory firm JLL is responsible for the commercialisation of the Lakeside office building.
ATENOR set up its own sustainability policy trajectory and fully integrated it into the company's global strategy. Zero carbon goal is one of ATENOR challenges identified for its environmental contribution. The Lakeside project is one such illustration of this ambition. The BREEAM and WELL pre-certification, obtained earlier for the Lakeside building, combined with the confirmation of the use of clean energy at the construction stage, confirm that the investment is beneficial for both society and the environment.

ATENOR's sustainable approach to architecture and construction, and the resulting reliance on the highest quality standards, allow us to shape the urban landscape with the present and future needs of the city's residents in mind. In our projects, we focus on the comfort, health and well-being of the occupants in line with the principles of respect for the environment. It was therefore extremely important for us to be able to reduce our carbon footprint as early as Lakeside's construction phase, as illustrated by the use of renewable energy sources. Our actions are a natural consequence of the ESG strategy we have adopted, which guides all of our European investments," comments Sven Lemmes, Executive Officer, ATENOR.

The Lakeside office building is being constructed in the southern part of Mokotów. The uniqueness of the building is emphasised by its exceptional architecture and its location by a lake, surrounded by greenery. The class A office building offers approx. 24,000 sqm of space and being in the vicinity of Puławska and Rzymowskiego Streets, is well-served by public transport and only three stops away from the Wilanowska Metro station. The Lakeside building was designed by Grupa 5 Architekci.