LCP Properties buys 5,000 sqm Retail Park in Strzelce Opolskie
by CIJ News iDesk III
2021-04-29 12:37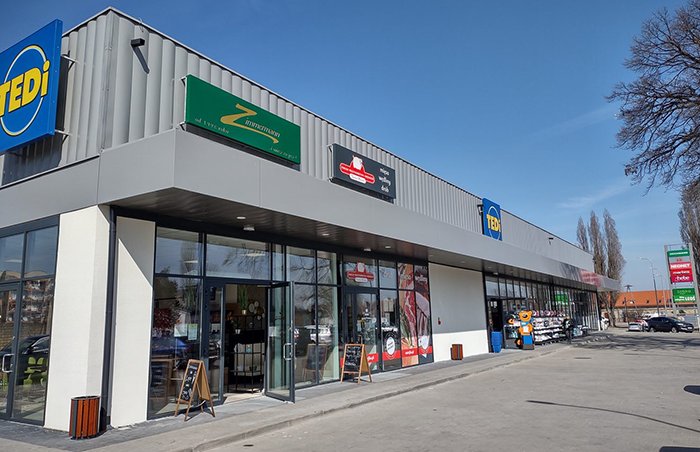 LCP Properties transacted the purchase of the Retail Park in Strzelce Opolskie. It is already the 64th convenince store in the group's investment portfolio.

The LCP company, which specializes in investments in projects such as "Retail Parks, SBU warehouses and convenience stores" on the Polish real estate market, has just purchased another "Retail Park", which is located in the city center of Strzelce Opolskie.

The project is located between ul. Marka Prawego and Plac Targowy and is a direct neighbor of the city market. Together with Biedronka, it creates the largest shopping complex in the area. It is a facility offering over 5,000 sqm commercial space and 180 parking spaces. The main tenants are well-known chain brands such as Deichmann, Żabka, Hebe, Neonet, Tedi, 4F and Top Secret as well as local entrepreneurs.

It is one of many investments planned by LCP for this year. The company is still focused on acquiring good projects for its portfolio and has already secured financing for the next few transactions that are already underway.

"We have started this year very well. We have already closed several transactions and we have an appetite for more projects. We are constantly looking for attractive locations and we are in the process of approving further investments " - emphasizes Katarzyna Szeleźnik, Acquisitions Director at LCP Properites.

Bearing in mind that the eyes of the group's investors this year are focused mainly on the Polish market, the company plans to significantly expand its real estate portfolio in the coming months. The possibility of acquiring really good projects from the commercial market is an excellent opportunity for LCP, but also a considerable challenge in the coming months.