Logistics park BIK Park Wrocław has been 100% leased
by CIJ News iDesk III
2022-08-02 15:00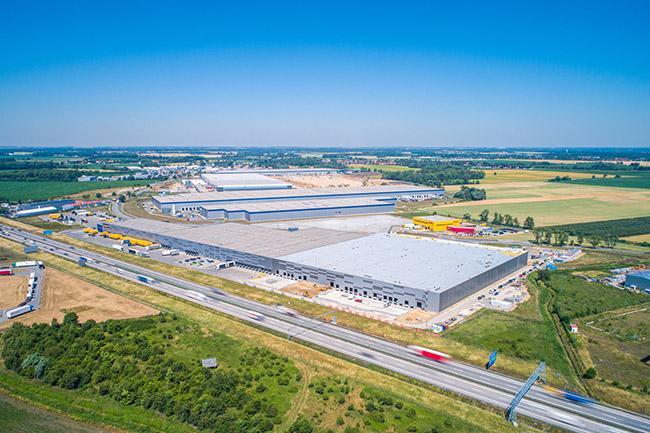 The logistics park BIK Park Wrocław has been 100% leased. Cinno Poland, a company specializing in the service of electronic equipment, has leased over 5,200 s m of space by contracting the last free space in the newly built hall near Wrocław. The investment carried out by Biuro Inwestycji Kapitałowych will provide a total of 22,500 sqm, and its commissioning is planned for the third quarter of this year.

Cinno Poland has concluded an agreement with Biuro Inwestycji Kapitałowych for the lease of 5,260 sqm of space in a new hall under BIK Park Wrocław. 4,800 m2 will be allocated for production and storage purposes, and the remaining 460 sqm will be modern office space.

As a result of the concluded transaction, all areas offered within the new BIK Park Wrocław facility under construction were 100% leased. A total of three tenants will use the new hall. In addition to Cinno Poland, it will also be the logistics company Unico Logistics and JLI Trading Limited, operating in the e-commerce sector. Completion of construction and commissioning of the new hall is planned for the current quarter of this year. Atlas Ward Polska is the general contractor.

"We are very happy to conclude another lease agreement and complete the list of tenants in our newly implemented investment. We started the construction of the new hall in the first quarter of this year. on a speculative basis, seeing a very high demand for modern space available immediately. The great advantage of the project is its location close to the Wrocław agglomeration and in the immediate vicinity of the motorway ensuring quick and convenient access. The new building will meet high environmental protection requirements and will undergo the BREEAM certification process," says Krzysztof Mucha Business Development Manager from Biuro Inwestycji Kapitałowych S.A.

The new warehouse will provide a total of 22,500 sqm. As part of the first stage of construction completed in 2020, a facility with 25,000 sqm was built, which is now also fully leased. Ultimately, BIK Park Wrocław will offer 47,500 sqm. The logistics center is situated on a plot of 11.7 ha.

The modern logistics center is located in Nowa Wieś Wrocławska (Kąty Wrocławskie commune), in the vicinity of the A4 motorway exit - Pietrzykowice junction. It is an ideal location for a warehouse for servicing the Wrocław agglomeration, and thanks to direct access to the motorway, also the rest of Poland and the German market.

BIK S.A. is a Polish logistics developer belonging to the investment fund NREP NSF IV. The activity of BIK is supervised by Logicenters - the NREP logistics platform.

"This is another milestone of NREP's investment in BIK S.A. I am glad that Logicenters can demonstrate experience in renting new investments before their completion, also in our new markets outside Scandinavia," says Soren Rodian Olsen, Managing Director of Logicenters in Poland.