Lords LB Special Fund IV announces its new Jacob's Quarter tenant, Royal Russell School
by CIJ News iDesk III
2023-01-11 09:12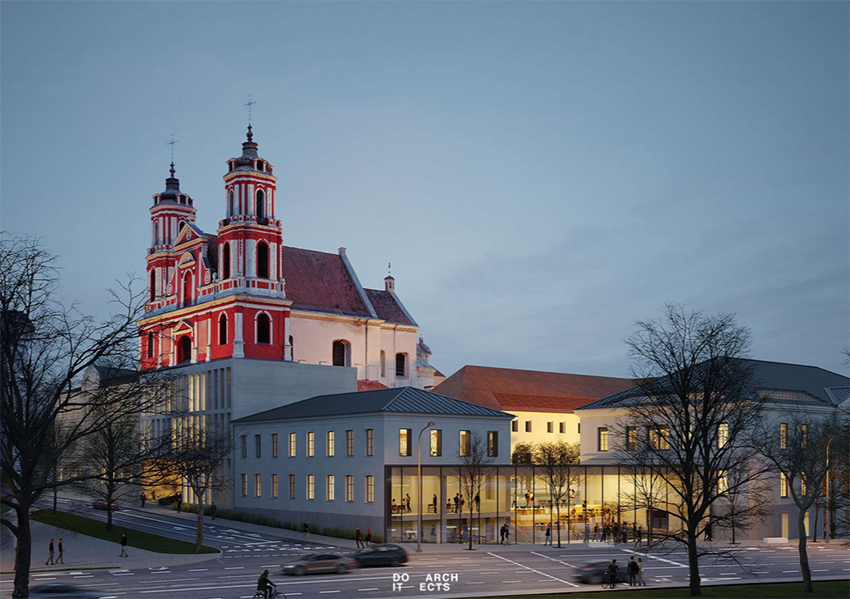 Lords B Special Fund IV, the developer of St. Jacob's Quarter in Vilnius, Vasario 16-osios Street, is proud to announce its new tenant, Royal Russell School. The British international school will open its doors in 2024 and will be the first boarding school in Lithuania. The school will also admit day pupils from the wider Vilnius region. Ellex Valiunas provided legal advisory services for the deal.

Royal Russell was founded in 1853 in London and has been at the forefront of providing exceptional education as the family school of choice for local and overseas students. Royal Russell has two very successful schools in London, one in China and is planning to open a campus in the South Korean city of Busan.

The school in Vilnius will welcome pupils from two to 18 years of age, with students from the age of 11 offered the option of boarding on-site. The Vilnius school will have more than 300 boarding places with round-the-clock supervision by qualified staff.

Lessons will be based on Royal Russell's curriculum in the UK and taught in English by native English speakers. Students will be able to choose from a various languages, including Lithuanian, Spanish and Japanese, as well as sciences, humanities and mathematics.

"We are delighted to contribute to the education of new generations and have the first boarding school in Lithuania open in our development. We hope it will attract local and foreign students and help promote Vilnius and Lithuania among the academic community worldwide," says Lords LB Special Fund IV's manager Anastasija Pocienė.

"The Board of Governors of Royal Russell selected Vilnius because it is a vibrant and cosmopolitan city with an impressive track record in education and a bright future. We hope the school will thrive in the city and provide tangible benefits to Royal Russell students in London through the ability to share best practices," says Neil Cufley, Royal Russell School's Director of Operations and Finance.

According to Royal Russell's representative in Vilnius, Aleksej Golubovskij, the school strives for academic excellence but also tries to maintain a family feeling of a small establishment, mirroring the Royal Russell motto of 'non sibi sed omnibus', which means 'not for oneself but for all'.

"We believe Vilnius is perfectly situated geographically and culturally as a great place for children from all over the world. Lithuania has first-rate medical care, social services and infrastructure, making it a safe choice for parents. Its new facilities will boast indoor fitness centres, state-of-the-art laboratories, and art spaces, as well as first-class teaching spaces and highly regarded academic and pastoral staff to care for the pupils," he says.

The 18,000 sqm complex will house a kindergarten, primary and secondary schools, and a lyceum, with some of them located in historical buildings that were used as a hospital and date back a few hundred years. The development will also have an underground car park with 240 spaces open to the public.

Lords LB Special Fund IV
The Lords LB Special Fund IV is a closed-end real estate investment fund for informed investors managed by Lords LB Asset Management, one of Lithuania's largest investment management companies.