LUX MED leases 1,190 sqm at Wola Center
by CIJ News iDesk III
2021-12-07 22:51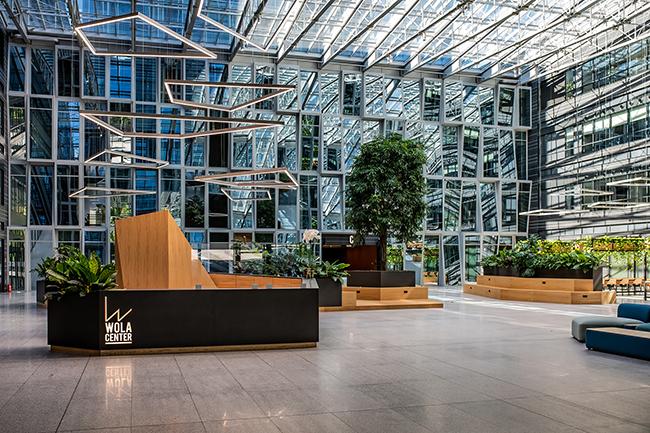 Hines has signed a lease agreement for office space in the Wola Center facility. The new tenant is the LUX MED Group, which will occupy 46% of the retail and service space on the ground floor of the building and will thus be the largest retail tenant in the office building at ul. Przyokopowa 33.

Wola Center is a prestigious office building with an area of ​​34,000 sq m. acquired by Hines European Value Fund (HEVF 1) in 2020. It was selected by a new tenant as part of a multi-stage process aimed at finding a new location for the LUX MED Group facility. It will occupy an area of ​​1,190.5 sqm gross. Its patients will have 35 parking spaces at their disposal in the underground garage, both from the pool of spaces rented by LUX MED and as part of the planned public car park. The lease was signed for eight years.

"Wola Center, thanks to its convenient location and good exposure, is an excellent choice for office tenants and those providing various types of services. Thanks to its location near the city center, extensive infrastructure and good transport connections with many districts of Warsaw, it is an ideal place for a medical facility. Cooperation with LUX MED is also an added value for Wola Center - our business partners will be able to use medical services that will be available at their fingertips," says Marta Wiewiórowska-Kudła, Leasing Director, Hines Polska Sp. z o.o.

As part of the wide range of services, the new tenant plans to launch, among others, in Wolca Center a pediatric ward with a separate entrance and infrastructure adapted to the needs of parents with children, as well as disabled people.

"The Wola Center building is well adapted to our needs, it is also located in a place easily accessible to our patients. These factors largely contributed to the choice of the location at ul. Przyokopowa as part of the development of LUX MED in Warsaw. I am glad that we have started cooperation with Hines, which has already demonstrated great flexibility and efficient operation in the current process," says Łukasz Niewola, Director of Corporate Communication and PR, LUX MED Sp. z o.o.