Mainfreight Poland will join the tenants at MLP Poznan West
by CIJ News iDesk III
2023-01-24 09:23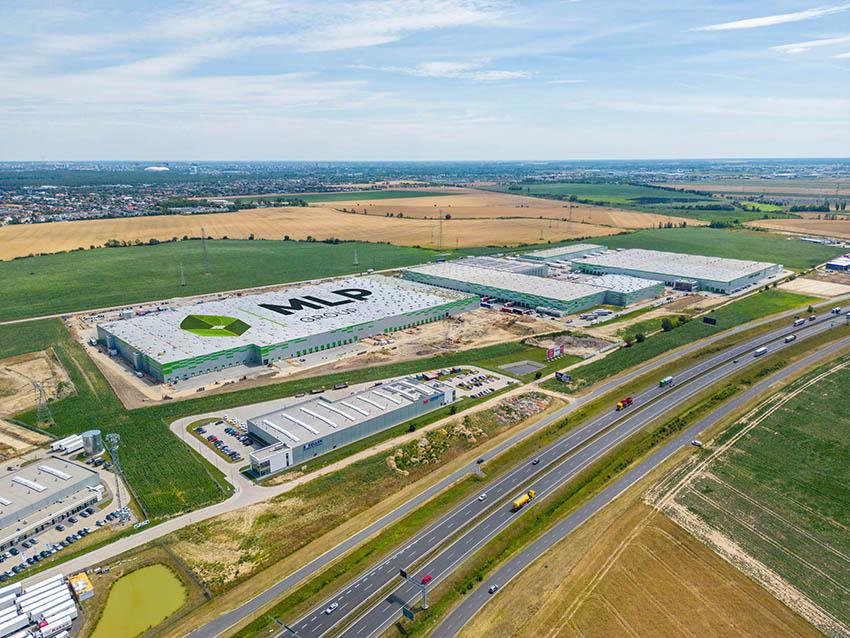 A global logistics operator will become another tenant at the expanding MLP Poznań West logistics park. Mainfreight Poland will use a total of nearly 3,200 sqm of modern space. The warehouse facility is scheduled to be handed over in early 2023. The client was supported during the transaction by a team of specialists from leading commercial real estate advisory firm Cushman & Wakefield.

MLP Group is rapidly filling the list of tenants at the expanding MLP Poznań West logistics park. Another agreement for the handover of nearly 3,200 sqm of space has been concluded with Mainfreight Poland. More than 2.7 thousand sqm will be used for warehouse purposes. According to the plan, the completed facility will be handed over at the beginning of this year. A few months later, office and social areas of nearly 500 sqm will be put into use.

Mainfreight is a global warehousing and transportation company engaged in both international and domestic transportation. It offers land, air and sea freight forwarding. The operator has offices in Australia, Europe, New Zealand and the Americas and continues to expand its global reach, and because of its extensive operations, it also requires precisely defined warehouse space conditions. The company is listed on the New Zealand Stock Exchange. It has been present on the Polish market since 2004.

"We are slowly approaching the filling of the entire MLP Poznań West park. We still have several thousand square meters available within the target space. MLP Poznań West is one of the most popular logistics centers in our portfolio. We provide tenants with a high standard of facilities, while implementing solutions that affect environmental protection. All newly constructed buildings are covered by the BREEAM certification system," - said Agnieszka Góźdź, Member of the Management Board, Chief Development Officer, MLP Group S.A.

The MLP Poznań West logistics center will ultimately provide more than 141,000 sqm of state-of-the-art warehouse and office space on a 29-hectare site. The new halls will have an increased height of up to 11.5 meters. MLP Poznań West is located on the western side of Poznań near the S11 expressway, just 7 km from the junction with the A2 highway. The prime location is attractive for various types of business.

"The lease of the warehouse follows Mainfreight's dynamic growth in the Polish market. An important factor in the selection of the new space was the location and the standard of the space offered to the client. The attention to detail and attention to design showed us how important it is for the company to create a convenient working environment for employees. We are pleased with the results of our joint work and thank Mainfreight's team very much for their trust," Magdalena Taciak, Negotiator, Cushman & Wakefield, concluded.