Marks & Spencer Czech Republic to temporarily close all stores from 15 January
by CIJ News iDesk III
2021-01-12 15:02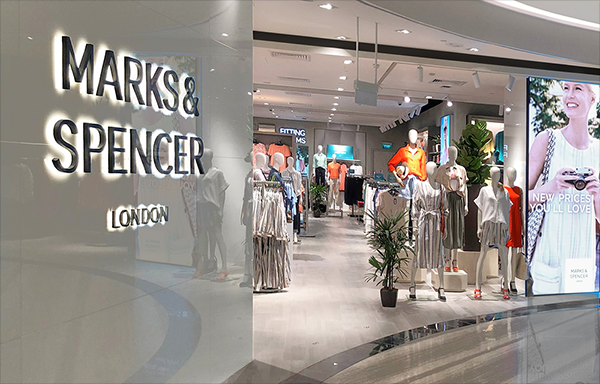 Czech customers will not be able buy food in stores of the British chain Marks & Spencer from January 15. The company will temporarily close its stores. The company announced this to the members of its loyalty club in an SMS message earlier today. Marks & Spencer food will continue to be available on the Rohlik.cz online supermarket. The chain apologized for the temporary unavailability of some products.

In the current situation, where the Czech Republic has a ban on retail sales with certain exceptions, Marks & Spencer had five of the 18 points of sale in operation, where only the food department operates and available only to customers in Prague.

The company's British headquarters last week warned that the agreement on the organization of relations between Britain and the European Union will have a significant impact on sales in its stores in the European Union. More bureaucracy will delay delivery. Among other things, the company identified shops in the Czech Republic as vulnerable.

On the Czech website, M&S states that Britain's departure from the EU will not have an impact on stocks or the price of products. When ordering goods from the e-shop, only customers have to prepare to complete the customs declaration.

In addition to cooperation with Rohlík, where Marks & Specer offers underwear and socks in addition to food, last week it launched a partner sale in the Mall.cz e-shop, which they sell clothes and accessories through him.

Marks and Spencer Czech Republic reported a loss of 1.9 billion crowns for the past financial year, which lasted from 1 April 2019 to 31 March last year. In the previous period, the net profit was about 89 million crowns. Revenues fell by CZK 50.4 million year-on-year to approximately CZK 1.7 billion.