Marmon Food leases 12,000 sqm in Brno park
by CIJ News iDesk III
2021-04-07 09:58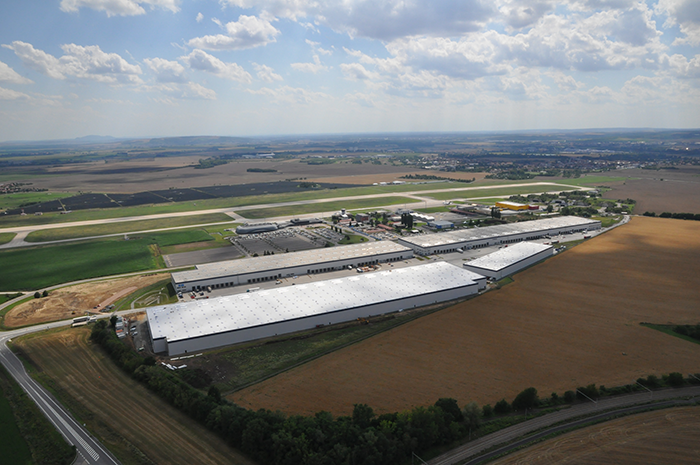 A multimodal complex near Brno Airport welcomes another tenant. The 12,000 m2 building is now being used by Marmon Foodservice Technologies, a leading manufacturer of refrigeration equipment for gastronomy with a 70-year tradition. Marmon moves its production from Germany to a strategically located and excellently technologically equipped park and joins resounding names such as Coca Cola, Zásilkovna, Sinclair and Okay.

"We are excited about everything our new background has to offer. Including locations in Central Europe and surrounding infrastructure. I consider this shift to be a step in the right direction, in the right place and at the right time. The new background provides us with key factors that allow us to take the next step in continuing the excellent service of our markets. Thanks to our long, successful history and worldwide reach of products in the food industry, this facility is an investment in each of our customers and partners, "Evan M Pantaleo, CEO of EMEA Marmon Foodservice Technologies.

"Our long-term goal is to create a unique space for modern business from the complex at Brno Airport, which will attract key players across the fields. They can then complement each other in virtually all areas of their operation and bring potential business for both commercial and cargo air transport. In our multimodal park you will find not only companies of decades connected with Brno and South Moravia, which needed growth, but also new companies, which were attracted by the great reputation of the locality, site readiness and very high qualification of the workforce, "says Milan Kratina. CEO of the Accolade Group, which is building the complex.

"I am pleased that the Brno park, which is dominated by logistics, is also entering the final product, a product that we know intimately, at least from before the pandemic began. The prestigious American company Marmon will assemble cooling equipment for tapping beer and soft drinks or various water dispensers in Brno. Thanks to suitable prepared premises, we were able to operatively offer the company an ideal solution even with a sufficient capacity of offices, "explains Pavel Sovička, General Manager of Panattoni for the Czech Republic and Slovakia, which is developing the zone.