MetLife to move into Warsaw UNIT skyscraper
by CIJ News iDesk III
2022-09-15 08:47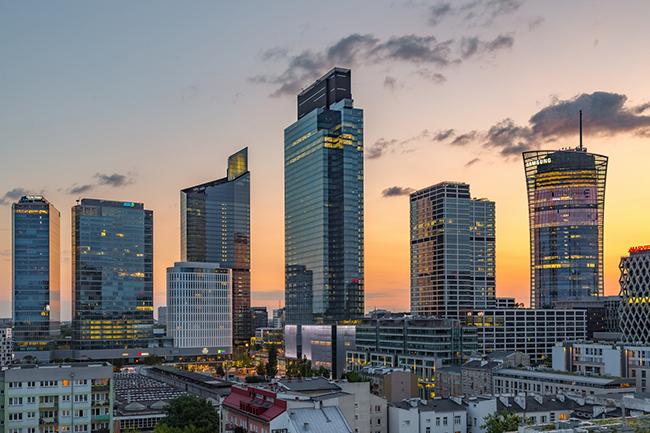 MetLife, will occupy the 21st floor of Warsaw UNIT, the most environmentally friendly and technologically advanced skyscraper in Poland.

Employees of MetLife Europe Services Limited will move into their new office in Warsaw UNIT, in the business center of Warsaw at Rondo Daszyńskiego, this December. The company will have 1,500 sq m of state-of-the-art office space at its disposal. The lease agreement was signed with Ghelamco, the developer and owner of the skyscraper, for a period of 7 years. The tenant was supported in the transaction by the consulting firm CBRE.

"MetLife is another global brand that has chosen Warsaw UNIT for its headquarters. Our building is relied upon by leaders in their industries, both Polish and international, who do not accept compromise in the quality of the working environment. The highest level of security, state-of-the-art technologies and eco-friendly solutions used in the building create an ideal space for innovative businesses to operate and grow. We welcome MetLife as our new tenant. I am convinced that Warsaw UNIT will provide ideal conditions for further development of the company," says Jarosław Zagórski, Commercial and Business Development Director, Ghelamco Poland.

"After 25 years, MetLife is moving from its offices in Powiśle to modern headquarters in Wola, one of the capital's fastest growing districts. We are very pleased with this change, especially because we will be working in the most eco-friendly and technologically advanced office building in Warsaw," said Piotr Sztrauch, EMEA Controller and Warsaw Center of Excellence Executive Lead.

"Warsaw's office market saw strong activity among tenants in the first half of the year. Nearly 0.5 million sq m of space has been leased, of which 30 percent in the booming business district of Wola and Rondo Daszyński area. The Warsaw Unit building is located in the heart of this part of Warsaw, and our client was looking for a modern office in a perfectly connected and functional location. Other important selection criteria included safety and ability to create a friendly working environment, supported by state-of-the-art technology solutions, as well as ecological issues and maintaining the highest environmental standards. Warsaw Unit turned out to be a great choice. I'm glad that we were able to accompany MetLife in this successful search," says Joanna Andryszczyk, Senior Consultant in CBRE's office space department.

MetLife is one of the world's leading financial services companies. It offers insurance, annuities, employee benefits and asset management services, helping individuals and institutional clients build the most secure future possible. Founded in 1868, the company operates in more than 40 markets worldwide, holding leading positions in the United States, Japan, Latin America, Asia, Europe and the Middle East. In February of this year, MetLife, Inc. was included in Fortune's 2022 list of the "World's Most Admired Companies".