MLP Business Park Berlin-Ludwigsfelde is now 100% let
by CIJ News iDesk III
2022-05-12 10:13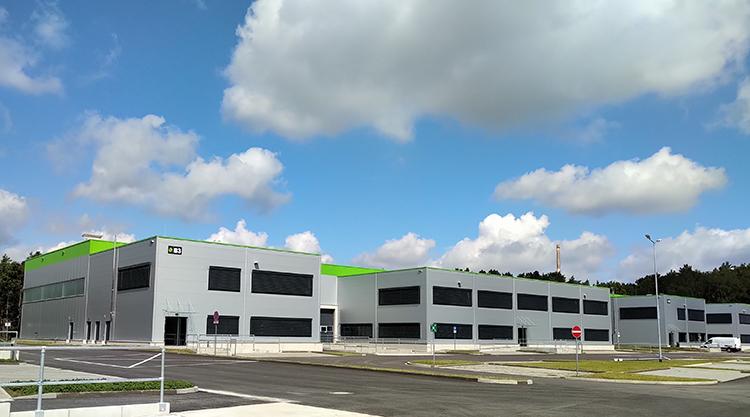 Three buildings with a combined area of 13,000 sqm in MLP Business Park Berlin-Ludwigsfelde, a modern and sustainable complex, have already been completed and fully let. The final building, which is currently under construction, is scheduled for handover in Q3 2022.

MLP Group, a leading developer of warehouse space in Europe, has fully leased 13,000 sqm in the three existing facilities of MLP Business Park Berlin-Ludwigsfelde to eight manufacturing, retail and e-commerce companies. Many tenants have already moved in.

MLP Business Park Berlin-Ludwigsfelde is MLP Group's first Urban Logistics project. It has been developed on an approximately 5-hectare site close to the centre of Berlin. At full build-out, it will offer a total of 18,000 sqm in four buildings, with flexible and customizable units ranging from 750 sqm. The buildings feature 8-metre clear height. Benefiting from its prime location and connection to the B101 motorway, Berlin's ring road (A10) and Berlin Brandenburg Airport, which is a 30-minute drive away, MLP Business Park Berlin-Ludwigsfelde is attracting interest from a wide cross-section of clients.

"It gives us immense satisfaction to hand over to tenants modern buildings in our MLP Business Park Berlin-Ludwigsfelde. In this project, not only did we skilfully use the available site to create a very attractive space, but we also enabled our new partners to shift operations to an excellent and unique location, just 30 km from the centre of Berlin. We are going to gradually replicate the Urban Logistics project also in other cities," said Radosław T. Krochta, President of the Management Board of MLP Group S.A.

MLP Group is planning to deliver the fourth and final building (facility no. 1) of its business park in 2022, which will mark the completion of the entire project. The 5,000 sqm of warehouse and office space, which is currently under construction, is scheduled for delivery in Q3 2022. Pre-lets are expected to be finalized by mid-Q2 2022.
Environmental care.

The buildings have been DGNB "Gold" certified in recognition of their sustainability and energy efficiency. Their innovative concept comprises installation of a photovoltaic system supplying low-emission power and many electric and hybrid vehicle charging stations. As part of its wildlife conservation measures, the developer has also secured the surrounding area for lizards and built hatching boxes and vivaria for reptiles.
The leasing agents for the buildings were CBRE Germany and Jones Lang LaSalle.

"We are glad that we were able to contribute to the full lease of the finished space in MLP Business Park Berlin-Ludwigsfelde for new tenants. This is another successfully implemented project together with MLP Group," emphasized Colette Bodendorf, Director - Team Leader Berlin at CBRE Germany

"For new tenants, MLP Business Park is distinguished primarily by its close proximity to the center of Berlin, as well as the Berlin Brandenburg Airport. A modern business park offers them an innovative space in an attractive location and a number of amenities that will facilitate the further development of their business," added Daniel Sehnert, Senior Team Leader Industrial Leasing Region Berlin at Jones Lang LaSalle.