Modesta Real Estate markets exclusively for Flexiparks
by CIJ News iDesk III
2021-03-17 18:15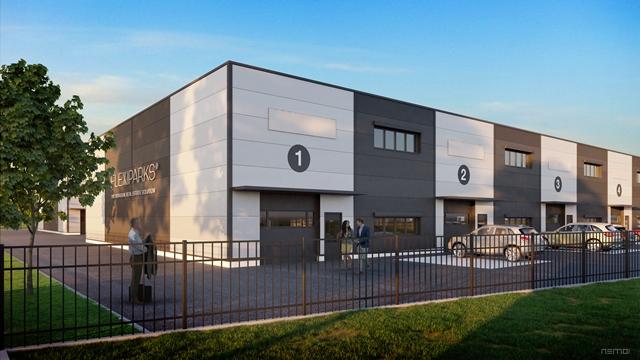 Modesta Real Estate was exclusively commissioned with the marketing of the "Flexiparks Wien Nord" project in Stockerau. Austria's first Flexipark is currently being built 19 km north of Vienna's city limits, directly on the A22 motorway. Divided into 2 halls, future tenants will have a total of around 3,700 sqm of modern hall space for storage purposes, package logistics, city logistics, light production activities and showroom use from the end of 2021.

As the name suggests, the project's unique selling point is its flexibility. The division and implementation of the hall, showroom and office space are carried out according to the needs of the tenants. The smallest possible division is approx. 130 sqm, but the hall units can be connected to one another according to customer requirements. Correspondingly, for example, hall sizes of 270 sqm, 530 sqm or around 1,000 sqm and more can be realised without any problems.

The project is being built at the Stockerau Ost exit of the A22, which ensures an optimal connection to the city of Vienna. The Hofer KG logistics center is directly opposite the Flexiipark. There are also a large number of branches of well-known companies as well as a few supermarkets and shops for everyday needs in the vicinity.

"Flexiparks stands for innovation, individuality and flexibility. The concept is ideal especially for small and medium-sized companies, but also for large companies looking for an additional location. The interest in the project is very high and the response surprisingly strong, "says Ing. Chiara Mai M.A., who is in charge of marketing the halls.