MOL bought 16 gas stations in Slovakia and a chain of 9 restaurants in Hungary
by CIJ News iDesk III
2021-03-25 10:41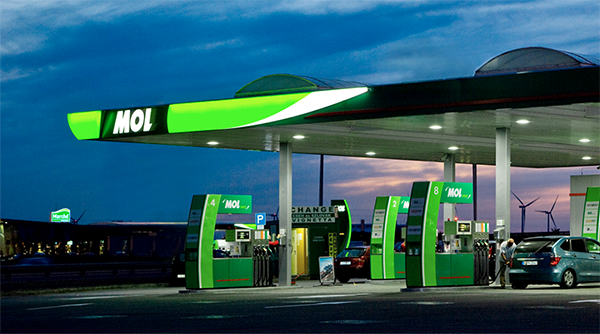 Slovnaft, part of the MOL Group, acquired 16 gas stations in Slovakia, currently operating under the Lukoil brand, MOL reported. The concern also acquired the company managing the chain of 9 Marché restaurants in Hungary.

Both agreements reflect the assumptions of the MOL 2030+ strategy, updated a few weeks ago, assuming, inter alia, development of the consumer services segment, it was reported.

"The further development of the retail offer and the strengthening of our network are part of the updated strategy of the Group and are in line with our ambition to become a leader in fuel sales and consumer offer. To this end, we are constantly looking for new opportunities. Expanding our network with another 16 stations in Slovakia enables us to strengthen our presence in this country and to make our consumer offer available as part of the Fresh Corner concept at other Slovnaft stations. The acquisition of the company operating Marché restaurants in Hungary opens up completely new opportunities for MOL in terms of gastronomic offer, opening it to new customers, "he said. Vice President, Consumer Services, MOL Péter Ratatics Group.

The investment in 100% of shares in Normbenz Slovakia is related to the acquisition of 16 gas stations, previously operating under the Lukoil brand in Slovakia. It is a significant addition to the company's existing station network in this country, which currently includes 254 stations. The chain will continue to operate there under the Slovnaft brand. The company's plan is to introduce the Fresh Corner concept, present at most Slovnaft stations, at the new stations. The transaction has to be approved by the Slovak Antimonopoly Office (AMO).

As for the Marché restaurants acquired, out of the nine affected by the transaction, seven have been operating at MOL stations for over a decade. Ultimately, the restaurants are to be included in the company's operations as part of the Fresh Corner concept. The transaction is still pending approval by the Hungarian Antimonopoly Authority (GVH).

The Fresh Corner concept was introduced to the market in 2015, offering drivers fresh snacks, coffee or sandwiches to supplement the fuel offer. Currently, the network consists of 995 points, and the concept itself has significantly contributed to the company's record results in the segment of consumer services, adding approximately USD 510 million to the group's EBITDA in 2020.

The Hungarian concern MOL is active in the production and processing of crude oil (it has production assets in 8 countries, it also owns 4 refineries and 2 petrochemical units). Since 2004, it has been listed on the Warsaw Stock Exchange. In 2020, it recorded $ 13.1 billion in revenues.