Multi Corporation announces mixed-use redevelopment project in Valkenswaard
by CIJ News iDesk III
2023-11-01 12:14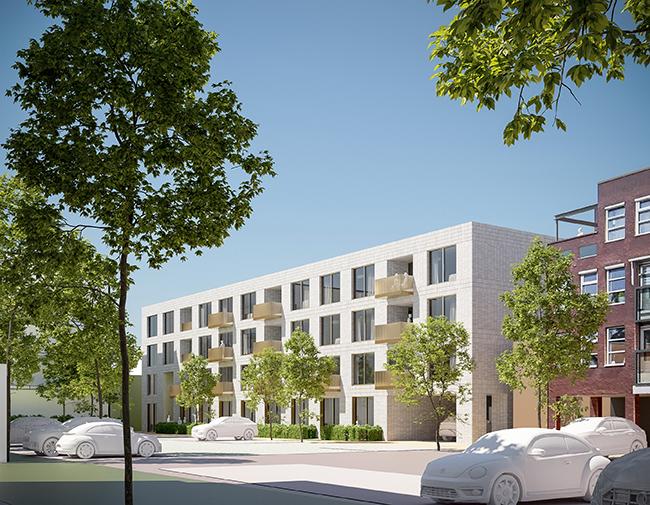 Multi Corporation announced a mixed-use redevelopment project for Valkenstaete, a neighbourhood convenience centre in Valkenswaard, the Netherlands.

In response to the growing housing demand in Valkenswaard, Multi Corporation will redevelop the current 5.500 sqm of commercial space of Valkenstaete, into approximately 1.500 sqm for retail use and 4.000 sqm for the development of 79 residential units, which will be allocated for either social or affordable housing.

The project has been designed to comply with the Nearly Zero Energy Buildings (NZEB) standards. Green roofs will be incorporated into the design to help regulate temperatures in an environmentally friendly manner. A water storage system in the public areas will be implemented to create a natural water ecosystem. Additionally, each residential unit will have its own outdoor space, enhancing the quality of life for the residents.

"We are delighted to announce we will be redeveloping again in the Netherlands," said Steven Poelman, Co-CEO of Multi Corporation. "We want to create a positive impact on the local community whilst providing social and affordable housing and doing so in an environmentally sustainable manner."

Multi Corporation has recently received municipal consent to file for a zoning change which will allow the construction of 79 residential units and retail space. Multi will oversee the entire development project. This consent represents a significant milestone, underscoring the alignment between the community's vision and our commitment to this inner-city project.

Construction is expected to start early 2025, pending the issuance of the building permit.