Odelo Bulgaria is building a EUR 10 million factory near Plovdiv
by CIJ News iDesk VII
2021-02-17 16:50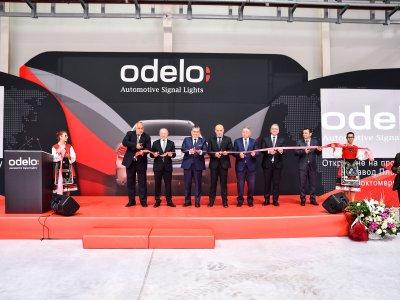 Odelo Bulgaria, part of Germany-based automotive lighting system supplier odelo Group, is building a EUR 10 million plant in Trakia Economic Zone, near city of Plovdiv. The plant, which will spread on 12,000 sqm, will manufacture spare parts for automotive lighting systems.The construction of the new plant is expected to be completed by November this year.

Odelo Bulgaria EOOD previously opened the Kuklen factory in October 2019, with a total of 23,000 sqm. Odelo Bulgaria also has a research and development centre in the capital Sofia, which it opened also in 2019.

The Odelo Group develops and manufactures worldwide innovative lighting systems with sophisticated designs. Odelo is one of the leading automotive suppliers for premium vehicle manufacturers with customers such as BMW, Daimler, Audi, VW, Renault, Fiat and Ford.