Office workers expect support in terms of mental health
by CIJ News iDesk III
2021-12-07 22:45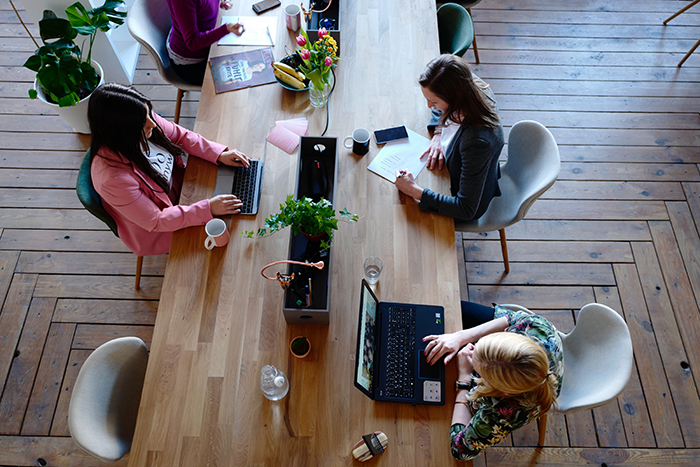 More than half of Czechs already work only from the office, and the number increased to 22 % compared to May '21 (17%), according to a study on behalf of Skanska commercial development business unit in CEE. A hybrid model with office work dominating preferences, but every third employee claims that the employer imposes the exact schedule with limited possibility of change. The study shows also adaptation to the home-office reality – more than half of the respondents say that home office has the most positive impact on a work-life balance among measured aspects. Czechs on the other hand are more sceptical about the benefits of working from home than the rest of CEE.

Among surveyed countries – Czech Republic, Poland, Romania, and Hungary – more than half of respondents claimed they work only from the office (52%). The number of such office workers increased compared to May '21, especially in the Czech Republic, where it amounts to 56% of employees. The preferred work model has not changed much since then, but in the Czech Republic, more people want to work only from the office (22% vs 17% in May '21).

"People are slowly returning to the office after long months of working from home. However, some still prefer the home office because they perceive working in an open space as tiring, cannot concentrate or even feel uncomfortable (20%). Expectations of office space have changed significantly, and employers need to adapt their working environment to the new needs of their employees," says Jana Prokopová, Leasing & Asset director in Skanska.

Every third employee claims that the employer imposes the hybrid model with limited possibility of change. The Czech Republic is the least flexible among them along with Poland. On the other hand, 1/3 of Hungarian and Romanian office workers are free to decide about days to work at home and in the office. Every third company operating in the hybrid model has its office work planning system, and Romania is the best organized.

"One of the biggest issues related to the hybrid work model and especially to remote working is the integration of new employees. Almost half of the Czech office workers claim that it is difficult for them to hire new team members while staying at home. This is one of the fields where the role of the office as a collective meeting point remains irreplaceable," adds Jana Prokopová.

Home office has the most positive impact on work-life balance among measured aspects – although only 50 % of Czech employees notice these benefits compared to 60% average in the CEE region. There is a noticeable shift in terms of perceiving this aspect in earlier studies, as it was one of the biggest challenges for most of the respondents back then. Now 55% say otherwise. It shows a need to consider and implement solutions in offices that help to save time during a workday.

"Despite the fact that employees started to manage their work-life balance more effectively, perhaps because they got used to the situation and developed a substitute routine, we cannot forget that the office plays three important roles: integrating, culture-building and team-building. Therefore, employers should want the office workers to return to the office spaces. Companies face the challenge of enabling employees to integrate more effectively between personal and professional matters. Services that help save time, such as concierge, kindergartens on the ground floor, or the office location in an easily accessible part of the city, will undoubtedly mean something here," says Karolina Radziszewska, Executive Vice President Human Resources at Skanska's commercial development business unit in CEE.

Over 40% of respondents believe that working from home has a good effect on their mental health. According to the newest survey, office workers often face loneliness, frustration and job insecurity mostly. Staying at home brings freedom and peace. It means that employers should pay particular attention to mental health and create an office workplace adjusted to their needs.

The vast majority of office workers claim that mental health support should be available to them. Paid leave in case of professional burnout and free individual meetings with a psychologist are most desired from employers to support office workers' mental health. When it comes to negative emotions connected with staying at home, 29 % of Czechs suffer from loneliness. Overwhelming, on the other hand, mostly touches Hungarians. In total, Romanian office workers perceive home office more negatively than others.

"In my opinion, the pandemic opened us up to a conversation about mental health in the workplace. Our research shows that approximately 77% of office workers in those four countries believe that the employer should guarantee them support in this regard. Almost 50% support paid time off due to burnout, so I am glad that governments are trying to develop a more worker-oriented environment. In Poland, from January 2022, burnout will allow an employee to receive sick pay. I think well-being programs are the future of proper talent management," comments Karolina Radziszewska.

Limited work in the office has a negative impact on social aspects – integration of new employees and relationships between workers. Additionally, working at home has more negative than positive impacts on teamwork. 1/5 of Romanian office workers claim that it helps them in building a harmonious team.

Almost half of the office workers seek extra activities in the office. Meetings with interesting people, massages, shared meals in the office, and offsite events encourage visiting the office more often. Office workers can also be encouraged to work at the office by different forms of free meals. Well stocked kitchen and co-financing meals in the form of a pre-paid card are the most desired options.

Fear of contracting a virus in the office is gaining importance – ¼ of employees in CEE, almost 40% in Romania. The results show that high sanitary standards, i.e. certificates like Well-Health Safety Rating, can encourage working in the offices, while lack of them causes fear of contracting the virus.