Ondřej Hráský becomes the new head of P3 construction in the Czech Republic
by CIJ News iDesk III
2022-11-03 12:09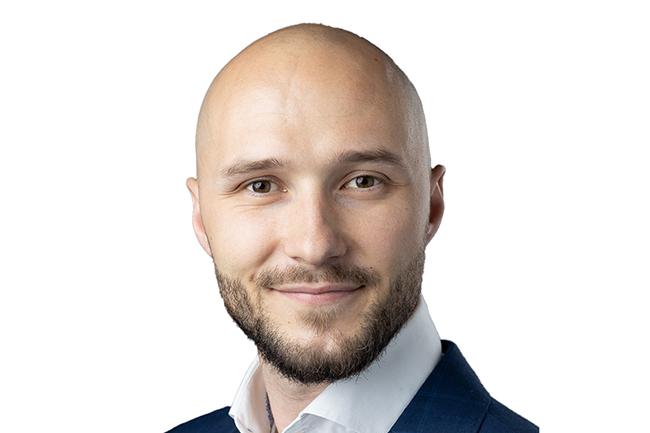 Industrial property owner, developer and manager P3 Logistic Parks has appointed a new Head of Construction for the Czech Republic. Ondřej Hráský, who joins P3 with many years of experience in construction, takes up the role in November. He will take over from Tomáš Kubín, who will be able to devote his full attention to construction management throughout the CEE region.

"I am delighted to welcome Ondřej to P3. He is a seasoned professional and I believe he will complement the Czech team well. I wish him every success and look forward to our cooperation," says Tomáš Kubín, Head of Construction P3 for CEE.

Ondřej Hráský comes to P3 with a wealth of experience in building construction and maintenance. He holds an engineering degree from the Faculty of Civil Engineering of the Czech Technical University in Prague in the field of fire safety of buildings. He started his career as Site Manager Assistant for PBW Group. His next career milestone was working for Kaufland, where he worked for almost six years in the building maintenance department, first as a technical assistant and for the next three years as a project manager. This was followed by a one-year assignment in northern Italy as a consultant for Amazon in the construction of robotic distribution centres. He joins P3 from Panattoni, where he has been a project manager for the last four years. There he was responsible for the recently completed new robotic distribution centre project for the American company Amazon in the Olomouc region.

"I am looking forward to getting to know the new P3 team. My main goal is to prepare and implement quality projects that we can be proud of as a team and a company. Cooperation with the team members based on mutual trust and professionalism is essential, and I will strive for this in the coming months and years," adds Ondřej Hráský, the new head of P3 construction for the Czech Republic.