Panattoni has purchased a site in the centre of the Silesian metropolitan area
by CIJ News iDesk III
2022-11-24 11:09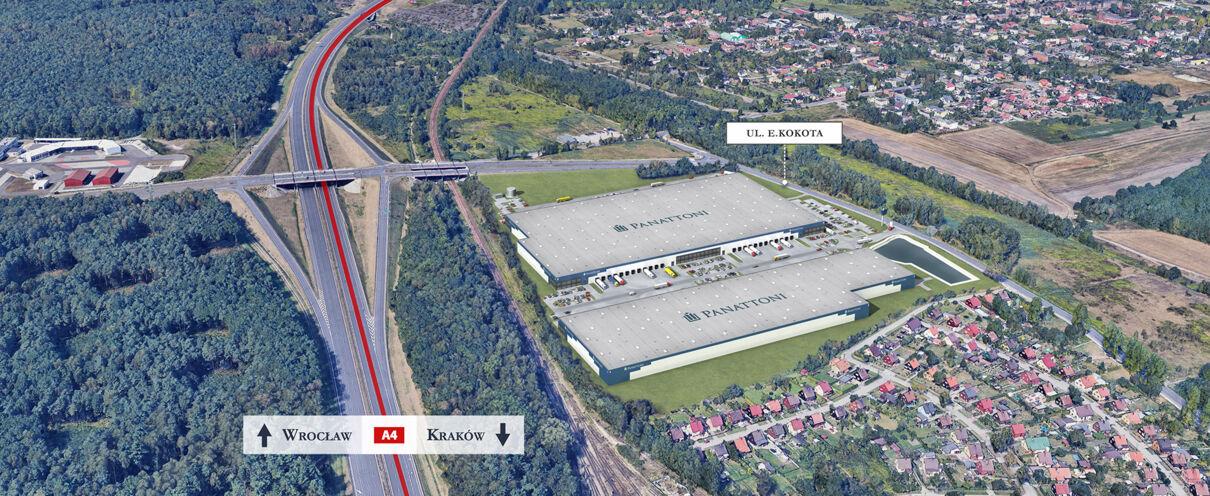 Panattoni has purchased land in Ruda Śląska, Upper Silesia. The building permit acquired allows for the construction of a park with a total area of 65,000 sqm. The development is to be built in the direct vicinity of the A4 motorway, 15 km from the A1.

With a population of over 2 million the Silesian metropolitan area and its surrounding towns provide an excellent location for business. The region's development is being driven by companies such as Panattoni, which has developed modern industrial facilities practically all throughout the region including in Katowice, Gliwice, Bytom, Zabrze, Piekary Śląskie, and Będzin.

Now the company has purchased a site in Ruda Śląska and the developer is to deliver an area of 65,000 sqm in two buildings. Being located within the city's limits will provide the centre access to labour and being close to two motorways will facilitate both national and international operations, with Panattoni Park Ruda Śląska V being located around 30 minutes from the Czech border. This is of huge benefit, especially to companies from the TSL sector.

"By purchasing more land in the metropolitan area we have demonstrated that we see huge potential in Upper Silesia. The building permit we have acquired shows that the development, which has a superb business location, is going to run smoothly and its access to key transport corridors will allow businesses to operate on a huge scale," says Marek Dobrzycki, Managing Director at Panattoni and he adds "The pro-business attitude of the local authorities is resulting in a transformation of the region, which is turning from a mining area into a place where such industries as the automotive sector, production and logistics can flourish. By delivering modern industrial space we are trying to further this potential.".

Panattoni Park Ruda Śląska V attracts clients not only with its location and the possibilities to adjust its space to a wide range of industries, but also with its high technological standards and its sustainability. The development is to undergo BREEAM environmental certification for a rating level of 'Excellent'. It is to fitted with energy- and water-saving solutions and the developer is also to ensure that CO2 emissions will be reduced both through optimising the construction process as well as through the technology used within the building. The developer is also to prepare the development with regard for the well-being of the user.