PATRIZIA invests in two mixed-use commercial buildings in Augsburg and Nuremberg
by CIJ News iDesk III
2021-06-25 10:15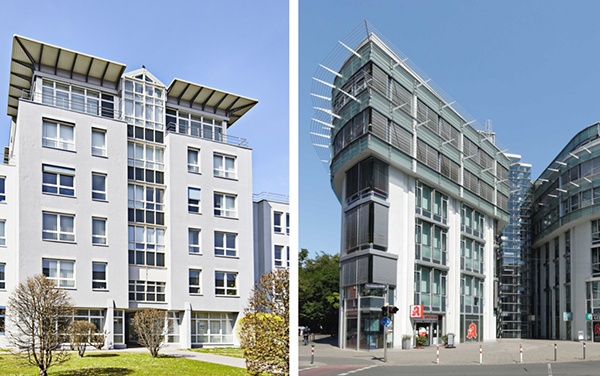 PATRIZIA, a leading partner for global investments in real assets, is launching the new public fund "PATRIZIA GrundInvest Augsburg Nürnberg" - an alternative investment fund (AIF) that invests in two mixed-use commercial buildings in Augsburg and Nuremberg.

The property in Augsburg is centrally located near the historic old town with good connections to local public transport. The office building dates back to 1993 and offers more than 12,500 sqm of lettable space, including more than 10,000 sqm of multifunctional office space and an underground car park. Around 40 percent of the space is used by tenants under public law, including the Free State of Bavaria. The new lease with the city of Augsburg, which will use the space for the Office for Digitization and Information Technology, has a term of 20 years. The average remaining lease term is over ten years.

The office and medical center in Nuremberg was completed in 2004 and is located in the center of the city park between the old town and the Nürnberger Ring. The property is well connected to local public transport and consists of multifunctional practice and office space as well as a multi-storey car park. The rentable area of ​​almost 10,000 square meters extends over ten floors. These are used by 25 different tenants, almost 60% come from the health sector. In the shop units on the ground floor there is a pharmacy and two specialist dealers for orthopedics and hearing aids. The average remaining lease term is 4.5 years.

Andreas Heibrock, Managing Director of PATRIZIA GrundInvest: "Augsburg and Nuremberg are among the two most important Bavarian metropolitan regions. We are pleased to offer a new product with two attractive properties in these fast-growing locations. With their central location and a broadly diversified mix of tenants, both properties offer good conditions for a sustainable investment as well as stable and easily predictable income. The fund is our first ESG strategy product and at the same time the first closed fund of its kind in accordance with Article 8 of the Disclosure Regulation in Germany. This means that this product is classified as a fund that promotes ecological or social aspects."

The "PATRIZIA GrundInvest Augsburg Nürnberg" fund has a total investment volume of EUR 98.7 million, the equity portion is around EUR 50.8 million. The fund aims for annual payouts averaging 4.0 percent p. a. with a total return of 4.5% before taxes. Investors can participate in the fund from EUR 10,000.

Most recently, PATRIZIA GrundInvest launched the "PATRIZIA GrundInvest Helsinki" mutual fund, which has already been fully placed. There are currently two residential real estate funds "PATRIZIA GrundInvest Europa Wohnen Plus" - an AIF with a European focus - and the special fund "PATRIZIA Europe Residential Plus", which is aimed at (semi-) professional investors with an investment amount of EUR 200,000 or more.