Paweł Dębowski joins Cornerstone Partners in Poland
by CIJ News iDesk III
2020-11-30 10:32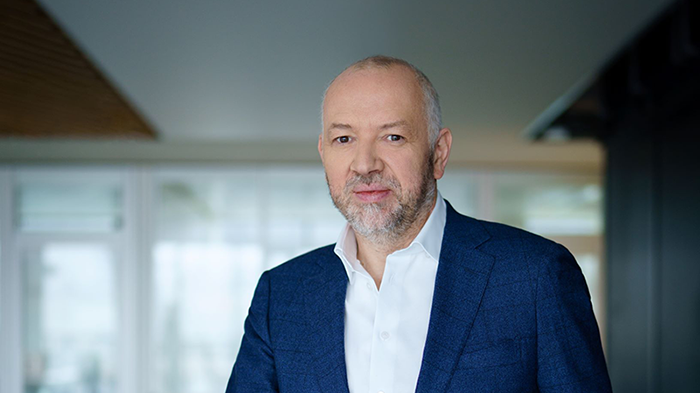 Cornerstone Partners, a private equity investments manager, has announce that it has strengthen its team with Paweł Dębowski who will join Cornerstone Partners as Managing Partner at the beginning of 2021 supervising all issues related to the fund's investments and management.

"After so many years in the legal career, I have concluded it's high time for some significant changes," says Paweł Dębowski. "I have thought about it for a long time and have decided that the best solution would be to apply my legal experience in the business. I am incredibly excited about this new chapter in my professional life."

"This is another step towards implementing our new European-scale projects which we have already launched," says Cornerstone Partners' founder, Przemysław Krych. "Paweł, with his vast knowledge in the field of real estate law, an international reputation, and contacts, provides excellent additional muscle for us." He added that Paweł will bring not only his legal knowledge and experience but also his managerial skills and in-depth knowledge of corporate private equity.

Paweł Dębowski is another top-class specialist that has recently joined Cornerstone. In September, Andrzej Klesyk, the longest-serving CEO of Poland's insurer Powszechny Zakład Ubezpieczeń, joined the fund, and earlier – Stanislav Frnka, former CEO of HB Revis – one of the largest developers in CEE, joined as well.

Paweł Dębowski is one of the most respected and recognized real estate professionals in Poland as well as in Central and Eastern Europe. With over 30 years of expertise, he has led numerous strategic real estate investments and developments in Poland.

He started his career at Arthur Andersen, and for the last ten years, he worked at Dentons, the largest law firm in the world, as the Chairman of the Real Estate Group Europe. Paweł has advised institutional clients and major international companies operating in CEE and Western Europe which include investors, developers, lenders, and construction companies. He was also a chairman of the management board GTC S.A. In recent years, as part of Dentons' team, he has supervised and strategically advised on transactions with a total value of over EUR 2 billion a year. Paweł Dębowski is the only real estate lawyer in the industry nominated by the Chambers Europe as "Star Individual" and Band 1, respectively, in Poland and CEE.

About Cornerstone Partners
Cornerstone Partners, founded by Przemysław Krych in 2001, a private equity investment management businesses, its main strategy is to seek opportunities with a positive economic impact and long-term value for investors. Cornerstone Partners distinguishes investments with immense potential regardless of variable economic and market conditions.

The company's track record includes investments in various sectors such as real estate, IT outsourcing, cable operators, renewable energy, healthcare, and financial services. Luxmed, Avenga, ProService, or Griffin define the potential and versatility Cornerstone Partners offers to its investors.