Peek & Cloppenburg KG lease an additional 2,000 sqm office space in Düsseldorf Hofgartenpalais
by CIJ News iDesk III
2021-09-10 08:26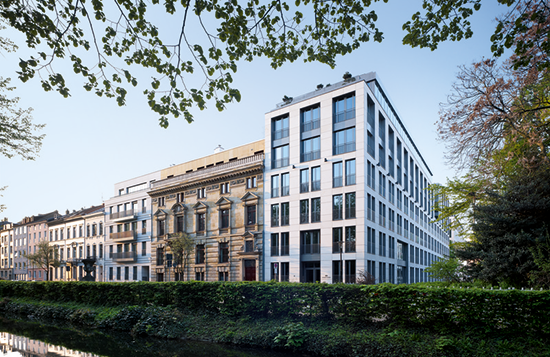 Peek & Cloppenburg KG* has extended its lease in the Düsseldorf Hofgartenpalais to around 4,700 sqm and is also expanding its office space by around 2,000 sqm from January 2022.

"In the past year, many expansion plans were postponed due to the corona pandemic. In the meantime, however, market participants have become more optimistic again. The expansion of the space and renewed extension of the rental agreement of Peek & Cloppenburg KG show once again that properties in good locations with modern, flexible and sustainable space remain in demand even in difficult times," says Sven Lintl, Head of Asset Management Germany at Union Investment.

The Hofgartenpalais is one of the most sought-after business addresses in the center of Düsseldorf. It is located between the Hofgarten and Kö-Bogen, in the immediate vicinity is the world-famous Dreischeibenhaus. The sustainability of the office complex at Bleichstrasse 8-10 is documented by certification according to LEED Gold. It has been part of the open-ended real estate fund UniImmo: Europa since July 2010.

* There are two independent companies Peek & Cloppenburg with headquarters in Düsseldorf and Hamburg. This information relates to Peek & Cloppenburg KG, Düsseldorf.