Peter Jánoši has been appointed to manage P3 Logistic Parks in the Czech Republic
by CIJ News iDesk III
2022-10-28 11:04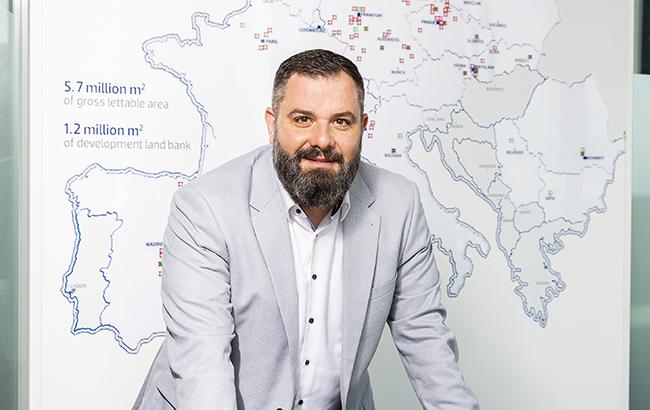 Investor, developer and manager of European industrial real estate P3 Logistic Parks has appointed Peter Jánoši to manage P3 in the Czech Republic. The existing P3 director in Slovakia is temporarily taking charge of the Czech market activities until a long-term replacement can be appointed for Tomáš Míček, who left the company at the end of October.

Peter Jánoši will continue to strengthen P3's growth in the Czech Republic, where the portfolio covers nearly 1.4 million sqm of lettable space with 36 employees and over 200 tenants, many of whom are top-rated. In Slovakia, P3 is the market leader, managing six logistics parks with approximately 600,000 sqm of lettable space.

"I would like to thank Tomáš Míček for his work in the Czech team, where I also welcome Peter Janos. I firmly believe that with his leadership, P3's business in the Czech Republic and Slovakia will continue to be profitable and sustainable. The Czech market remains a key component of P3's growth strategy and we will continue to look for further attractive development and investment opportunities in the region over the coming year or two," said P3 Logistic Parks CEO Frank Pörschke.

"The Czech team and I are linked by the proximity of two neighbouring countries, but also by a portfolio of many common tenants. The Czech and Slovak markets also bring many synergies, which are not only linked by a common history without language barriers, established transport infrastructure, cross-border cooperation, but also by the interconnection of the industrial real estate segment. P3's position in Central Europe is extremely strong and I am pleased to be able to contribute to its further strengthening," said Peter Janos.

A veteran of the real estate industry, he has been involved in real estate his entire professional career. He has spent the last decade professionally dedicated to P3 Logistic Parks, developing its business and contributing to P3's overall positive trajectory since its acquisition by GIC in 2016. Prior to that, he worked for over 5 years at real estate consultancy CBRE. He spent his studies in Brno at Masaryk University and also in Dublin.