Photovoltaic plant to save Billa CZK 4.5 mln annually
by CIJ News iDesk III
2022-10-25 19:13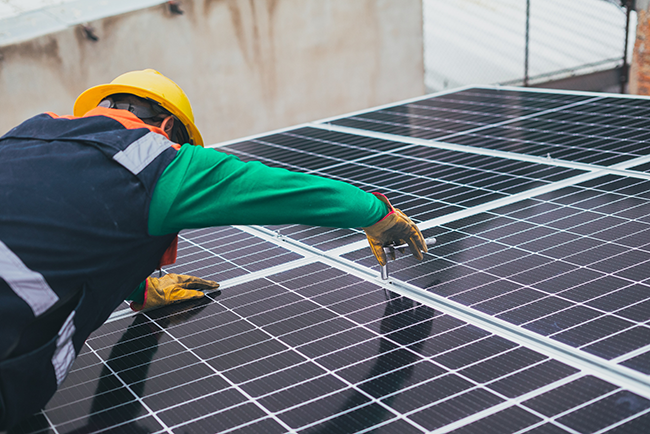 A photovoltaic power plant on the rooftop of retail chain Billa's central warehouse in Modletice, which is one of Czechia's largest rooftop installations worth more than CZK 19 million, will save the company about CZK 4.5 million of electricity costs annually, Billa told journalists today.

Installed by power utility CEZ's subsidiary CEZ ESCO, the one megawatt (MW) plant will produce 1,084 megawatt hours (MWh) of electricity annually and is expected to cover about 22 percent of the warehouse's consumption, according to Billa.

Sixty percent of the investment will be covered by a grant from the Operational Programme Enterprise and Innovation for Competitiveness (OP EIC).

The plant will enable Billa to cut its carbon footprint by 527 tonnes of carbon dioxide (CO2) annually, which is equivalent to the absorbing capacity of roughly 60 hectares of forest, the company said.

"Billa has set a target to cut CO2 emissions by 30 percent by 2030 and be carbon neutral by 2040," said Liam Casey, CEO of Billa CR.

Billa has reduced energy consumption by 44 percent in Czechia over the past ten years, the company announced.

Billa, part of group Rewe International AG, has been operating on the Czech market since 1991. It runs more than 250 stores and employs over 6,500 people.

It raised its net profit by CZK 174 million yr/yr to CZK 679.7 million in 2020, with turnover at CZK 36.5 billion, according to the annual report.