Pilsen approved the sale of a block of four buildings in the center
by CIJ News iDesk III
2021-12-14 02:59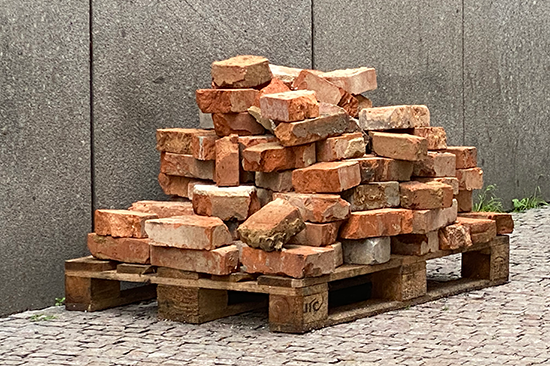 Monday, Pilsen representatives decided to sell four buildings in the center in a competition. It is the largest unused property in the city, namely the Chamber Theater with the neighboring former headquarters of the Communist Party and the nearby apartment building Americká 38 and the devastated apartment building Resslova 13. The city will announce the first round of the competition in January next year. Applicants must submit a plan that will be in accordance with the approved territorial study for the block of so-called "Mills". The starting price for the second round of the competition will be CZK 93 million, announced Councilor David Šlouf (ODS).

"The city decided to sell a block of buildings, which was originally built on the premises of mills and pastries. The building also includes a former and unused Chamber Theater, which served Pilsen actors for almost 50 years and closed in 2014. The city and its organizations use of this location or individual properties," he said.

According to Šlouf, a full-fledged block of continuous street lining should be built there in the future. "It is possible to remove the buildings of the Chamber Theater and the administrative building at Prokopova Street and replace them with new buildings. The locality has clearly defined regulatory elements.

In the first round, a competition for an unlimited number of applicants will be announced next January. They will be required to submit a plan that will be in accordance with the territorial study for the block American, Prokopova, Purkynova, Resslova. According to Šlouf, it will not be permissible to submit a variant solution. After the assessment of the plans by the professional units of the city represented by the technical office of the municipality, the candidates who will be approved by the council will be recommended. These candidates will then advance to the second round of the competition, Šlouf said.

The second round of the competition will take the form of an auction, the starting price is set at CZK 93 million, the minimum bid will be CZK 500,000. The condition for concluding a purchase contract with the winner of the competition is its approval by the council. Subsequently, the buyer will be obliged to submit an application for a zoning decision by the end of 2025. He must apply for a building permit by the end of 2027 and complete the building to a state of fit use by the end of 2034, the councilor added.