Pilsen will sell the former nine-hectare barracks Zátiší
by CIJ News iDesk III
2021-04-20 09:06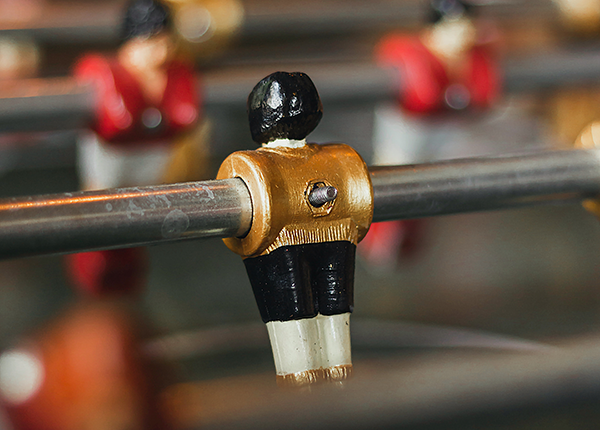 Pilsen will sell a nine-hectare plot of land to the former Zátiší barracks on the outskirts of the city in the direction of Domažlice and Germany. The attractive area is close to the Borská pole industrial zone. It is one of the last development plots owned by the city, where six entities wanted to build warehouses and logistics before the coronary crisis. There are now four submitted bids in the first round, David Šlouf (ODS), Councilor for Economics and Property. The winner should be known within ten months.

"Now it will be discussed by a technical group of officials, which will say whether the bids meet the technical parameters resulting mainly from the zoning plan and the transport capacity of the area," said Šlouf. If the candidates pass this filter, the council will evaluate the intentions and tell who to contact. This would be followed by a city competition in which the highest prize will decide. The winners would again be approved by the representatives.

According to Šlouf, the area is intended for light industry, start-up companies, a science and technology park or logistics halls. "Of course, the projects must meet the conditions of the zoning plan and especially the traffic studies in terms of the capacity of the roundabout at Makra and Folmavská Street. It is certainly not possible to do any housing there," he said.

The interest in the land is long-term, investors are still looking for vacant space in Pilsen. According to real estate analyzes, the price could be higher than for which the city sold areas in the crowded Borské polky. Thanks to their proximity, there could be light production at Zátiší with higher added value and innovations. Proceeds from the sale will help strengthen the city's budget, which limits the coronary crisis.

The land was acquired by the city almost 20 years ago free of charge from the state. But doesn't need it for anything. The former barracks had a town hall as a territorial reserve for the depot of public transport buses and trolleybuses, the construction of which it approved at the end of 2004. However, it finally agreed with Škoda Transportation, which completed it on its premises in September 2014. MHD. Ten years ago, the construction of subsidized smaller start-up flats for young families was considered there, which the city eventually builds in another location adjacent to housing.