Portland Trust announces the completion of J8 Office Park project
by CIJ News iDesk V
2021-09-23 13:44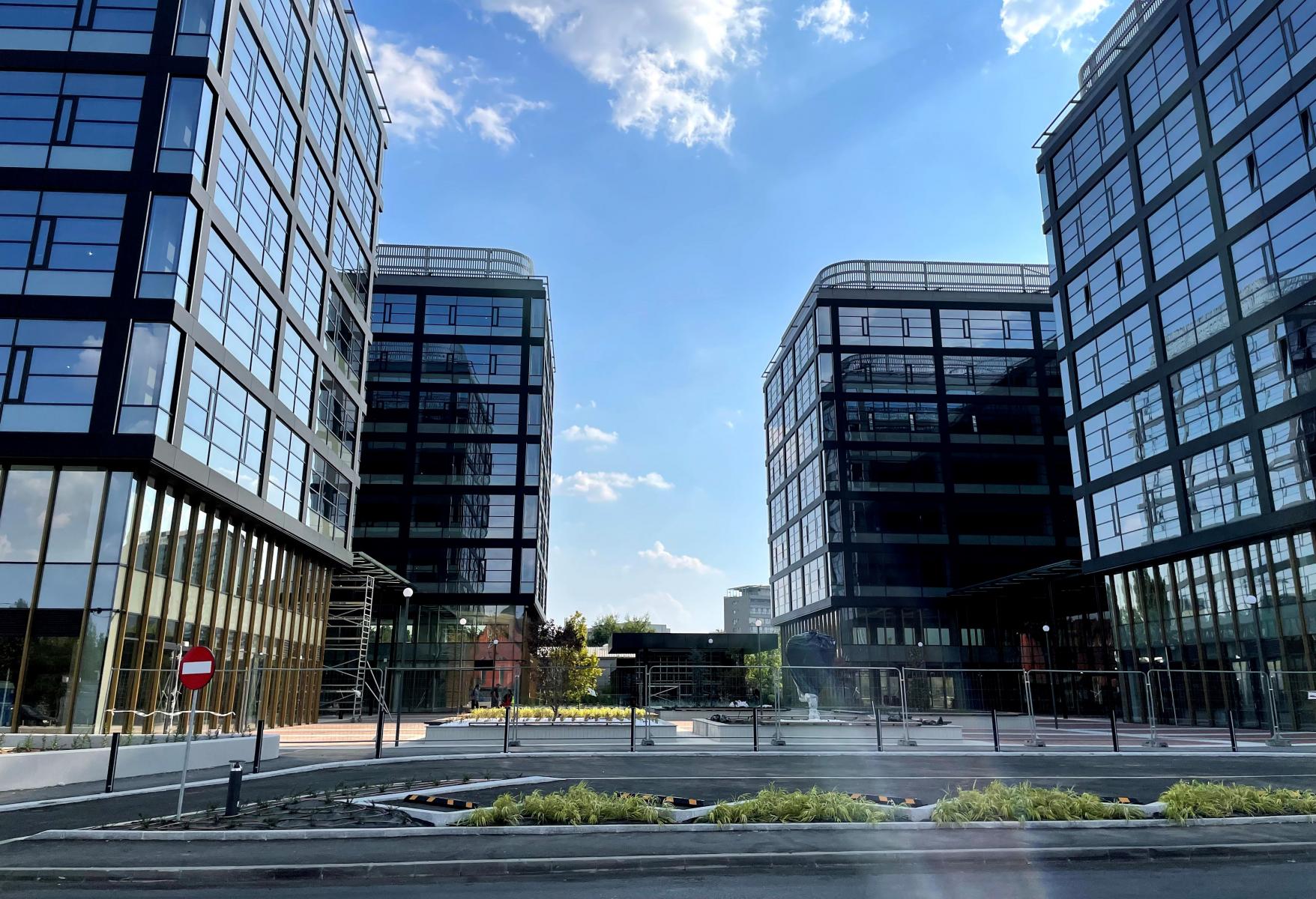 Portland Trust officially opened J8 Office Park project, located in the immediate vicinity of the Jiu subway station. The developer organizes a soft opening on Thursday 23rd, to acknowledge the formal completion and handover of the building from the General Contractor, Bog'Art.

The office complex comprises 46,000 sqm net leasable area including approximately 3,000 sq m of retail and leisure space. The mix of leisure and services include World Class Fitness, Mega Image, Stradale restaurant, Mobile Pet, Coffee Island, X-Time, Pain Plaisir, Medy Sportline, Medicover and most recently Medima Health, who operate a specialist CT and MRI scanning business.

The office Building B of 23,000 sqm is leased to Ubisoft, for their country headquarters, and in addition a further 3,500 sqm was taken in Building A along with Euroins, who leased 2,500 sqm on 2nd floor.
The event will also witness the unveiling of the "Pajura" statue, which was designed and crafted in stainless steel by celebrated British sculptor Colin Spofforth.

"The idea behind the sculpture is that the name of the neighborhood is Pajura and pajura is also the Romanian name for eagle which is an integral part of the Romanian royal coat of arms. I wanted to combine the concepts of the digital world and the power of nature. The pixelated base represents a technology that gradually merges into the eagle, which is graceful, powerful, commands respect. Blocks are set against the sleek flowing and organic shape of the eagle. The sculpture will also reflect the sky and architecture of the buildings", stated Colin Spofforth.

The consultants involved were Chapman Taylor (the architects), Western Outdoor (planning consultants), Cundall (MEP designers), Optim Project Management (project and cost managers) and Allied and UTCB (structural designers). An important part of the project's success is Bog'Art, which has ensured that J8 Office Park will meet the highest quality standards and will be completed on time and within budget. J8 Office Park is Portland Trust's eighth major office project and is designed to meet the BREEAM "Outstanding" certification, the highest level of BREEAM certification. J8 Office Park will also be WELL Health Safety certified, the project presenting unprecedented health guarantees on the local market, including air cleaning through HEPA 14 filters and UV-C disinfection technologies.