ProgressiveBG signs space agreement in MLP Pruszków II park
by CIJ News iDesk III
2021-06-08 09:55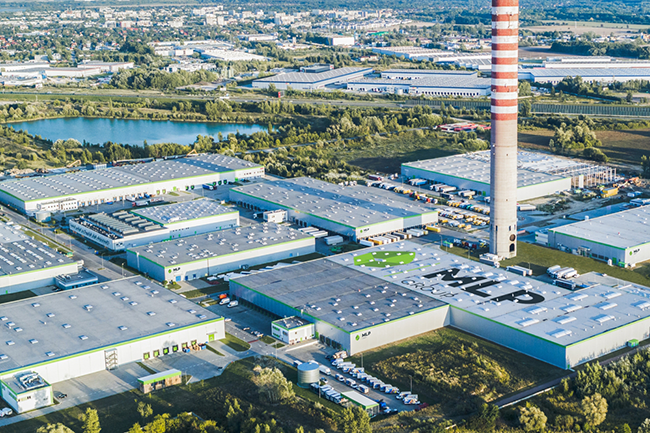 ProgressiveBG has signed an agreement with MLP Group S.A. 2,500 sqm for rent of modern space, of which approx. 2,300 sq m will be intended for warehouse purposes, and the rest will be the office and staff facilities. The hall will be fully adapted to the individual requirements and needs of the tenant. In addition, in accordance with the company's standard, the facility will be fully BREEAM certified.

The handover of the finished facility is scheduled for August 2021.

The Fabryka Form online store (operated by ProgressiveBG) has been on the Polish market since 2005. It offers beautiful and functional products of world-famous designers, original accessories for living rooms, Scandinavian design in the best style, modern, minimalist designs made of stainless steel and unique lamps from Italian producers. The best quality of products, the highest service culture, fast delivery and customer satisfaction are the main goals of FF www.fabrykaform.pl

"The demand for warehouse space has recently remained high, and our MLP Pruszków II project is very popular among current and potential customers. Therefore, we were not afraid of building a speculative space in this center. Thanks to this approach, we were able to meet the expectations of the new tenant, who will receive a facility tailored to his individual needs in a short time. I am convinced that such a perfectly started cooperation is a guarantee of a long-term relationship of our companies for the future," said Tomasz Pietrzak, Senior Leasing Manager at MLP Group S.A.

"We were looking for a modern warehouse for Fabryka Form to handle e-commerce orders. The company has permanent employees for whom it was important to travel to the workplace. The key issue was the very quick availability of new space and the possibility of expansion due to the dynamic development of the company. The owner of the facility provided a further flexible option to increase the space. We are glad that we were able to meet the requirements of our client by negotiating favorable lease terms," said Miłosz Borkowski, Senior Associate in the industrial and warehouse space department of Cresa Polska.