PSN extended the lease of the Central Group lease in City Empiria by five years
by CIJ News iDesk III
2021-05-04 10:18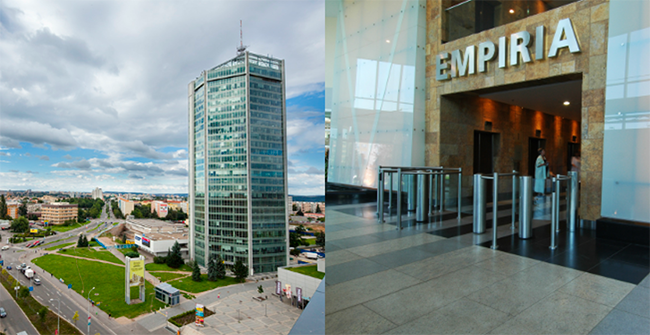 The development company PSN has extended the lease of the developer Central Group in its City Empiria building in Prague's Pankrác by at least another five years. It is about 4,000 square meters of administrative and retail space, warehouses and parking spaces. Central Group has been housed in the building since 2004.

"The labor market and habits have changed significantly in the last year. Therefore, it might seem at first glance that interest in office buildings will ease. However, this transaction confirms that a quality and modern work environment will continue to be a strong benefit that will be appreciated especially by those companies that look further into the future, "said PSN's director of commercial projects, František Jiránek.

The City Empiria building was bought last year by PSN from the real estate fund of the Generali insurance group. The building was built in the 1970s as the headquarters of the Motokov foreign trade company. The building has 27 floors and measures 104 meters. Only the neighboring City Tower with 109 meters and the Brno AZ Tower, which is 111 meters high, is higher in the Czech Republic.