Qualis wants to buy new land for residential projects
by CIJ News iDesk V
2021-04-13 10:20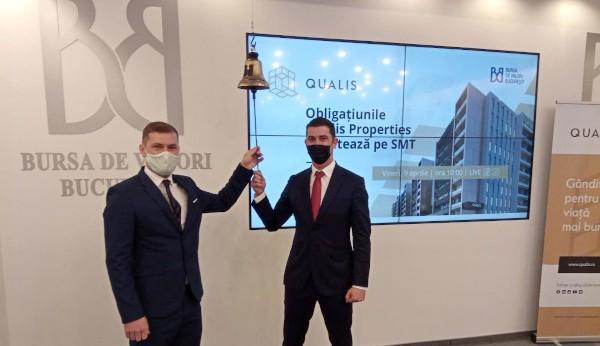 Real estate developer Qualis Properties has listed its first bond issue on the Bucharest Stock Exchange (BVB) and wants to finance the purchase of lands for new residential projects.

"We already have two residential projects underway in Brasov, and the customers' appetite is growing, therefore the company has entered a new stage of development. The most urgent investment has become for Qualis the purchase of new land, we have already identified some opportunities and we have taken the first steps in this direction. We will launch a premium project this year, in a central area of Brașov ", says Dragoș Țigău, General Manager, Qualis Properties.

Qualis wants to buy a plot of land in Brașov, with EUR 5.3 million, where to start a premium project with 700 apartments and 13,000 sqm of commercial space. The market value of the project is EUR 70 million.

At the same time, the developer signed a pre-contract and has already paid 75 percent of the price for a 30,000 sqm plot of land in the Civic Center area of Brașov, where he wants to build apartments for those with above average incomes. The market value of the project is estimated at over EUR 60 million.

The company also plans to invest in the industrial sector. In this sense, in July 2020, Qualis bought a 39,150 sqm plot of land in the Triaj neighborhood near Brașov, where it wants to build 20,000 sqm of halls.