Redefine Europe acquires M1 Brands from Chariot Group
by CIJ News iDesk III
2021-12-07 22:33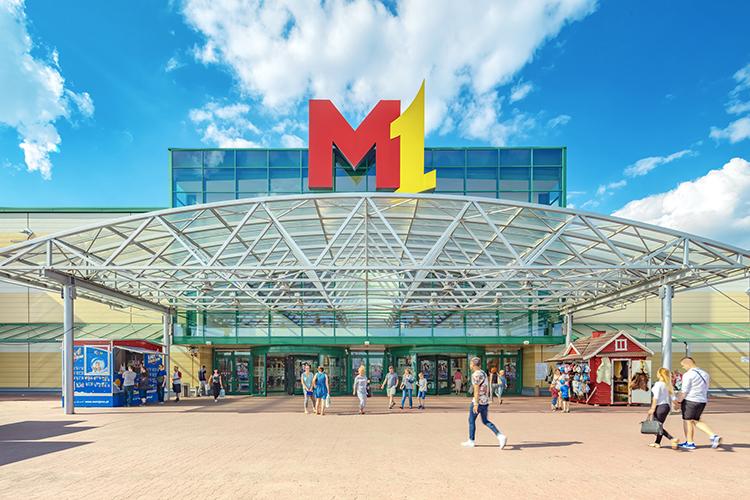 The Chariot Group, an investment platform managed by Griffin Real Estate on behalf of an investment consortium, has finalized the sale of the M1 Marki shopping center. The buyer is Redefine Europe, a subsidiary of Redefine Properties Limited, operating under the REIT formula and listed on the Johannesburg Stock Exchange (JSE). The undisclosed deal is another successful sale by Chariot this year as part of its divestment strategy.

The M1 Marki shopping center comprises two buildings with a total area of ​​44,000 sqm. The facility, located in the north-eastern part of Warsaw, boasts good commercial results and a diversified structure of tenants. Its offer includes both large-scale stores and service points. The main tenants include, among others OBI DIY store and Auchan hypermarket, which, as part of a long-term partnership, extended the lease last year by signing a long-term contract.

The center has been equipped with ecological solutions aimed at protecting the health and improving the well-being of people staying in it on a daily basis, as well as reducing the consumption of electricity and water. The sustainable nature of the facility is confirmed by BREEAM certificates. In 2019, the center was certified at the Excellent level in the Asset Performance category and Outstanding in the Building Management category as one of the few commercial facilities in Poland that has received such high ratings. In October this year. the center was re-certified, maintaining the previous results.

"The M1 Marki shopping center is an attractive long-term investment. It has an established position on the local market and continues to attract customers who choose them because of their location, attractive offer and services provided. We are glad that a company of the same format as Redefine has noticed the investment potential of real estate in our portfolio. Our decision to sell is part of Griffin Real Estate's long-term strategy aimed at optimizing our portfolio through divestment," said Piotr Fijołek, Senior Partner at Griffin Real Estate, responsible for the transaction.

"We are very pleased with this purchase. As the Polish retail market is quickly recovering from the COVID pandemic, we were looking for an opportunity to strengthen our position in Poland. This property is a great addition to our portfolio. Convenience shopping centers with an attractive offer for everyday purchases constitute a growing segment of the retail market, achieving good results, which draws a favorable long-term perspective," said Pieter Prinsloo, CEO of Redefine Europe.

The purchase of M1 Marki by Redefine Europe was co-financed by Helaba - one of the largest commercial banks in Germany, also operating on the international market.

The seller was advised by Linklaters (legal advice) and Dentons (financial advice).