Retailer La Cocoș expects RON 1 billion business in 2023, up 40%
by CIJ News iDesk V
2023-11-16 09:44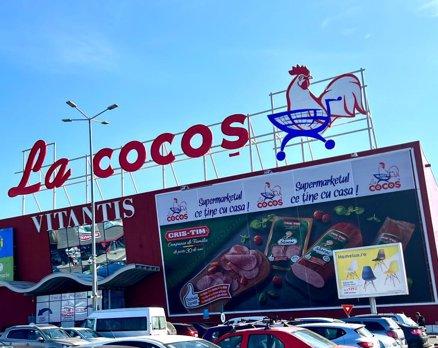 Supermarket retailer La Cocoș, controlled by entrepreneur Iulian Nica, will end this year with RON 1 billion turnover, 40 percent higher than in 2022. The growth is also supported by the opening of the company's third store on the local market, in Ploiesti, the second unit in the city. It was inaugurated in the autumn of 2022, so it only caught a few months of operation last year.
By turnover, Supermarket La Cocoș is the largest retailer controlled by a local entrepreneur.

La Cocoș is active in the hypermarket format and is known for its low price policy. To keep prices down, however, the company has invested less in fit-out and ambience. Moreover, the chain has focused on a small number of products, the best-selling items in each category. At the same time, the retailer offers customers two or three sale prices for each product, depending on the quantity purchased.

"In terms of expansion plans for the next two years, 2024 and 2025, La Cocoș aims to open five more new stores, each with an average sales area of about 10,000 sqm and to attract alongside the existing 680 colleagues another 1,200 colleagues to contribute to the development of the 100 percent Romanian-owned La Cocoș store network," concludes Iulian Nica.