Romanian capital beats for the first time the foreign capital on the RE transaction market
by CIJ News iDesk V
2023-01-10 10:25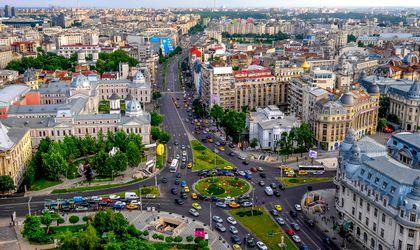 In 2022, two records are noted on the market of transactions with income-generating real estate assets in Romania: for the first time, Romanian capital exceeds the foreign capital (cumulatively) and a Romanian investor, Pavăl Holding (the owner of the Dedeman brand), made the largest real estate transaction, according to the analysis performed by Fortim Trusted Advisors, member of the BNP Paribas Real Estate Alliance.

In 2022 income-generating real estate assets estimated at over EUR 1.23 billion were traded, the second highest value of all time (since 2007). Although 2022 is the year of records, a year in which commercial assets with a total area of about 2,000,000 sqm were traded, it is probably the year when the real estate cycle changes its trend, ending a period of relative stability and predictability.

"Analysing in retrospect the last years, we note the important role of the Romanian capital represented by exponents such as Pavăl Holding with significant transactions of income-generating assets and One United Properties who developed over one million sqm of residential projects and accumulated through development and acquisitions a stock of 165,000 sqm of commercial projects (offices and retail).This year the growth of Romanian capital was the strongest and increased its stake to over half of the total real estate transaction market," says Ștefan Oană, Head of Capital Markets of Fortim Trusted Advisors, alliance member of the BNP Paribas Real Estate.