RONSON Development sales results for 2022
by CIJ News iDesk III
2023-01-10 14:41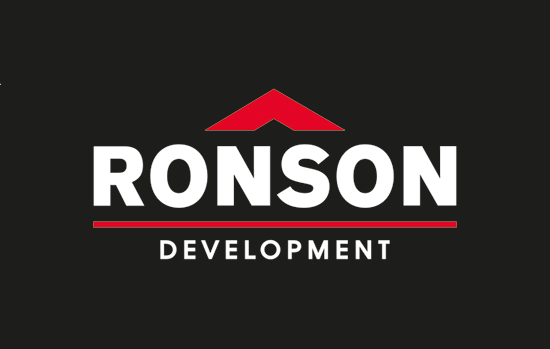 RONSON Development contracted sales of 442 units, compared to 877 units in 2021, and handed over 746 units (compared to 1007 units in 2021).

"The sales results achieved reflect the market-wide downward trend, but at the same time provide a strong impetus for growth and measure up to the challenging economic situation. Our offering has defended itself through its diversity. In 2022 we introduced quite a number of new projects - 11 luxury villas in Nova Królikarnia, Grunwald Między Drzewami in Poznań, which generated a great result at the pre-sales stage, Vola Estate in Warsaw, which generates stable sales thanks to its premium standard. In addition, the Nowa Północ investment in Szczecin, where we will build 550 apartments in 6 stages, and EKO Falenty near Warsaw, where we are building single-family houses. Of course, the biggest sales were generated by our multi-phase Warsaw projects Ursus Centralny and Miasto Moje, which invariably provide us with evidence that our clients expect self-sufficient spaces with full infrastructure, ecological and innovative solutions and a good location in relation to the city center," says Boaz Haim, President of RONSON Development.

The RONSON CEO adds that Q4 2022 was the best quarter in terms of sales, with 144 units sold.

As he adds, the Company is looking at 2023 with the calmness that is a characteristic of the strongest market players. - We have prepared a very interesting, diversified portfolio, for a wide range of customers. We will be launching the next phases of previously implemented projects in the popular segment, such as Ursus Centralny, Miasto Moje, Nowe Warzymice, or Viva Jagodno, but also starting completely new ones, such as Zielono Mi in Warsaw's Mokotów district.

As he points out - We are sending a clear signal to our customers - we have prepared well to support you in buying an apartment. In the first half of the year, our offer will be very wide, and we will provide all the facilities for investment financing, including the 20/80 repayment schedule.

In 2022, the most apartments were sold in projects: Ursus Central (117), Miasto Moje (106), Viva Jagodno (80).

In 2022, the most apartments were handed over in projects: Ursus Centralny (292), Miasto Moje (208), Nowe Warzymice (125).