RTL Hungary to move to a new HQ
by CIJ News iDesk III
2021-07-20 14:45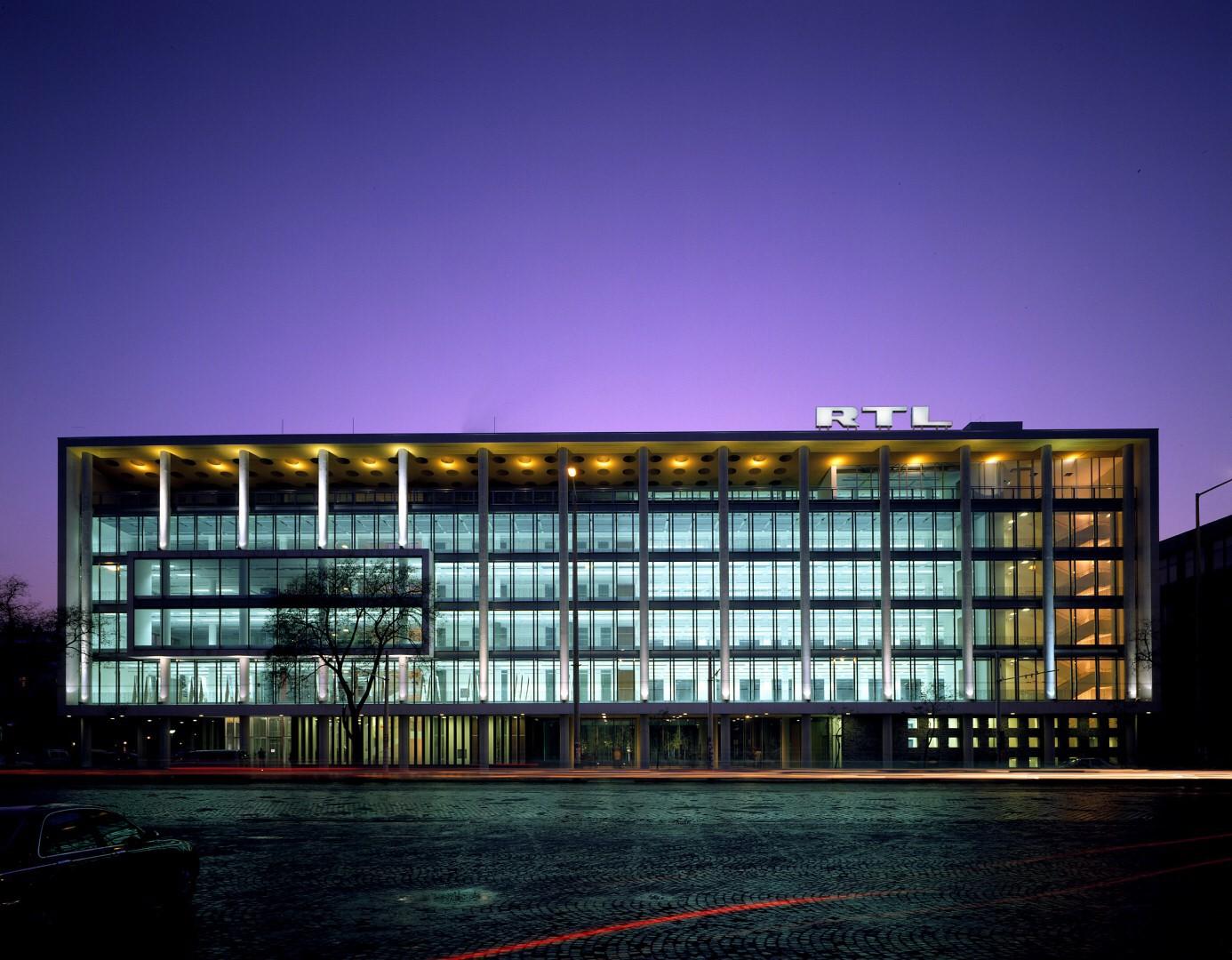 WING and RTL Services Kft., a business services company of Magyar RTL Televízió Zrt., have signed a long-term lease agreement involving the soon to be renovated Liget Center and Liget Auditorium office buildings. RTL Hungary's head office and news studios will relocate to this nearly 9000 sqm complex in a historic environment opposite City Park in 2024, after the renovation of the heritage buildings in a development fully tailored to the tenant's needs.

RTL Hungary, the country's leading media corporation, will move to a modern, downtown office building that will be the main base for all its employees. The new headquarters will have an exceptional interior, which is being designed with a number of key aspects. The company is making arrangements for hybrid working in the long term, with the staff working from home on certain days and coming to the office on others. This means that the office building development will not only follow the latest trends, but will meet post-pandemic requirements. To adapt to changing needs and new work processes, a fully modern work environment will be created here, with open plan office spaces, a shared desk system, and dedicated separated areas for the various departments.

With the move planned for mid-2024, RTL Hungary will leave a more traditional office environment behind for a more active and flexible functional space created in a development that will see this heritage building preserved and fully renovated to meet the tenant's needs. The Liget Auditorium building facing Városligeti fasor will be turned into an A+ category, modern media complex to house RTL Hungary's news directorate and news studios. However, the large studios where entertainment programmes are shot will be at another location. In the development, an impressive hall, the buffet of the former congress centre, will also be renovated and turned into a café, and RTL's morning show, Reggeli, will be broadcast from here. On the ground floor of the Liget Center building, which faces Dózsa György út, a community space, a café and a so-called Experience Center and Visitor Lounge will be created, providing a comfortable waiting area and ideal place for presentations and meetings with guests and business partners.

In the first phase of the preparation for the move, new spatial concepts are being tested at the current RTL Hungary HQ with the employees. Based on their feedback, the company will select the interior design contractor for the new HQ from three architectural studios.


The new life of a prestigious building complex

Liget Center and Liget Auditorium were built between 1948 and 1950 according to plans by Károly Perczel, Imre Perényi, Gábor Preisich, Lajos Gádoros and György Szrogh, and after its completion it served as the headquarters of the National Association of Construction Workers (MÉMOSZ). After the political transition of 1990, the Liget Center building was redesigned as an office building for lease by Erick van Egeraat's studio. The Auditorium has not been in use since the 1980s, and its condition has seriously deteriorated, which led the new owner and developer, WING, to remodel Liget Center and add a completely new function to the Auditorium building as it is being brought back to life.

"As a leading real estate company, it is our mission to preserve the Hungarian architectural heritage that defines the character of Budapest, while adding new functions that are useful both economically and for the community. Because of this, it is a priority for us to give new life to buildings that have been neglected but have potential—and Liget Center and the Auditorium are prime examples. WING has unique experience with complex property development projects that fully meet individual needs, which has become a core activity of ours. A partner to leading corporations, WING provides long-term solutions to their international real estate needs. The company's projects include the development of several headquarters and complexes, including Magyar Telekom's new headquarters – the country's most modern and largest office building – as well as the Ericsson and the Siemens-evosoft headquarters on the Danube," said Noah Steinberg, Chairman and CEO of WING.

"In 2024, RTL Hungary will move to its new offices in a heritage building that meets all modern needs, in one of the fastest developing districts in Budapest. This shows that as a modern media corporation and tech company, we increasingly focus on creating modern workspaces suitable for hybrid working, and it is also a symbol of RTL's commitment: we intend to be present on the Hungarian market in the long term, building on the country's traditions yet always working with cutting-edge equipment," said Gabriella Vidus, CEO of RTL Hungary.

City Park, currently being reinvented, is set to become the next key tourist destination and business district in Budapest. The complex is situated on a corner plot at the intersection of Dózsa György út and Városligeti fasor, opposite the new Museum of Ethnography. This is a downtown location, yet it's in a calm and green environment—it is easily accessible by metro line 1 and several buses and trolley buses from virtually anywhere in the city, and two railway stations, Nyugati and Keleti are also nearby. There are grocery stores, banks, ATMs, a pharmacy and a number of restaurants nearby, and the neighbouring City Park offers future employees additional sports and recreational opportunities.

The head designer of the development is TIBA, an architect studio established in 2005. During the conclusion of the contract, the tenant was represented by Colliers Magyarország Kft., an international real estate consultancy company, and by the law firm CMS Budapest, and the lessor by the law firm DLA Piper.