Sales of confectionery from Ferrero Česká grew to more than CZK 3 billion
by CIJ News iDesk III
2021-04-28 08:58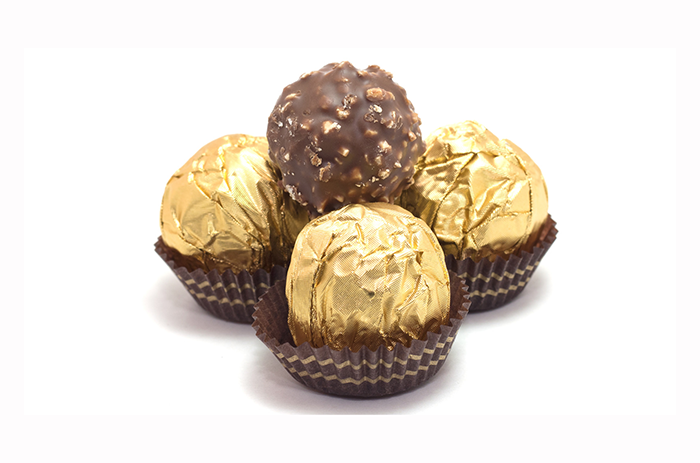 In the 12 months ending last August, Ferrero Česká increased sales by about 18 percent, exceeding CZK 3 billion. Goods worth more than CZK 2 billion were sold in the Czech Republic, the rest was exported to Slovakia. The company's profit increased by almost a fifth to CZK 61.95 million, the company stated in its annual report.

The company sells, for example, confectionery with chocolate icing with Ferrero Rocher nuts, hazelnut-nut spread Nutella, chocolate eggs with a surprise Kinder Surprise or Tic Tac candies. The company also sells Raffaelo almond pralines, cherry pralines and Mon Cheri liqueur or Kinder Chocolate milk chocolate bars. The products it distributes on the Czech and Slovak markets are imported mainly from Poland, Italy, Germany and Belgium. The company employs 59 people in the Czech Republic, the same as a year earlier.

"The coronavirus pandemic causing covid-19 did not significantly affect the company's business and economic activities. The company has not seen a deterioration in customers' payment morale. The company is not receiving any government assistance to support the economy," the company said.

The company's founder, Pietro Ferrero, was born in Farigliano, Italy, according to the company. In 1942, he opened a confectionery in the small town of Alba, which was registered with the Italian Chamber of Commerce four years later and spread throughout Italy in the 1950s. At the end of the 1950s, it opened a production plant in Allendorf, Germany, and began expanding into foreign markets.

Last autumn, Forbes magazine stated that Giovanni Ferrero was no longer the richest Italian, surpassed by Leonardo Del Vecchio, head of the Franco-Italian company EssilorLuxottica, which makes glasses and lenses.

Competitors have not yet published last year's results. Last year, the profit of the Czech branch of the world's leading confectionery manufacturer Nestlé rose by 4.5 percent to CZK 604 million. Revenues increased by 8.5 percent to CZK 11.4 billion.