Screening of film "Miasto 44" a Westfield Arkadia in the company of the Warsaw Insurgents
by CIJ News iDesk III
2022-08-18 10:30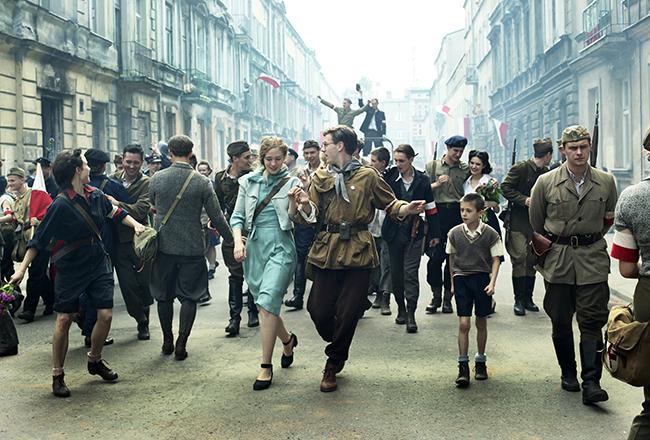 Westfield Arkadia is extending the summer cinema and at the end of August it will present the film "Miasto 44" directed by Jan Komasa in the green areas. The Warsaw Insurgents were invited to participate in the screening. The shopping center joined the celebration of the 78th anniversary of the Warsaw Uprising also on August 1 during the "W" hour - a music and theater happening took place in the building and its immediate vicinity.

On Thursday, August 25 at At 9.00 p.m. at the end of the cinema, the war drama "Miasto 44" directed by Jan Komasa will be presented on deckchairs. The action of the film takes place during the Warsaw Uprising. It is a moving story about young Poles who, despite the difficult reality, are full of life. The event was held under the patronage of Aleksander Ferens, Mayor of the Śródmieście District of the Capital City of Warsaw. Of Warsaw.
- We feel an important part of Warsaw, which is why we are happy to initiate projects aimed at activating the local community. In order to commemorate the anniversary of the outbreak of the Warsaw Uprising, at the beginning of August we invited our clients to sing uprising songs together, says Piotr Brzozowicz, director of the Westfield Arkadia shopping center, and adds - At the end of August, we invite you to a screening of the film "Miasto 44". In this way, we want to keep the memory of the Uprising alive among the general public.
Involvement to date on the 78th anniversary of the Warsaw Uprising.

On August 1, at Westfield Arkadia, a music and theater happening took place, attended by actors from Warsaw's Baza Theater, dressed in costumes from the interwar period. Customers could talk to the actors, take commemorative photos with them and listen to famous songs from those years performed to the accompaniment of an accordion. Meanwhile, at 5.00 p.m. the actors together commemorated the insurgents with a minute of silence around the roundabout of the Home Army Group "Radosław".

Westfield Arkadia also financially supported the Association of Home Army Soldiers "Żywiciel" and Enthusiasts of Their Tradition. The donated funds were allocated to the annual action of cleaning the graves and quarters of the Żolibo insurgents in the Military Powązki and the Wawrzyszewski Cemetery, organized by the Association.