SEGRO expands SEGRO Logistics Park Oberhausen by 51,600 sqm
by CIJ News iDesk III
2021-09-28 09:26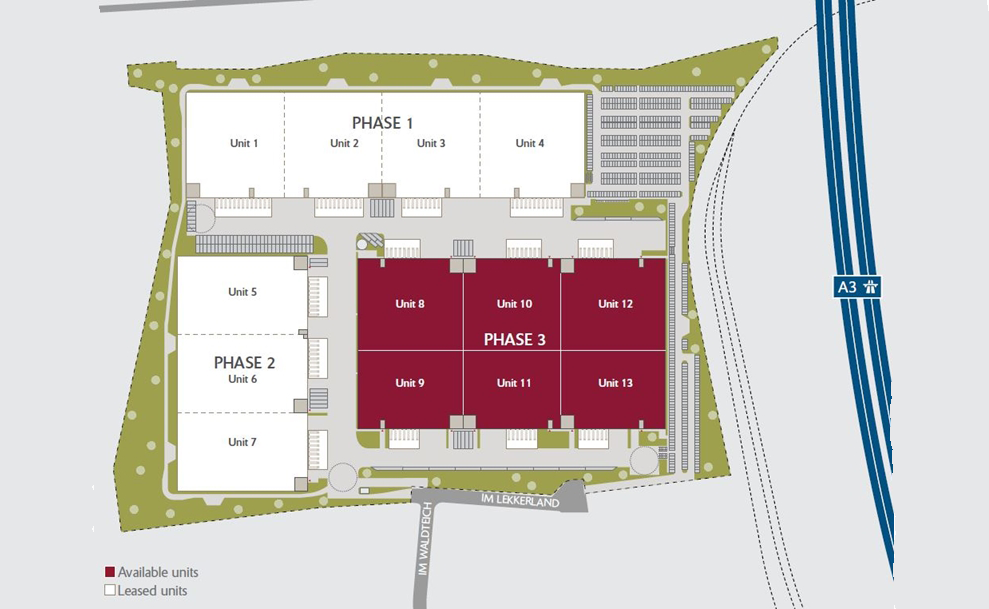 SEGRO begins with the third and final construction phase of the SEGRO Logistics Park Oberhausen. 51,600 sqm of logistics, mezzanine and office space are being developed speculatively. As the general contractor, the construction company Goldbeck International GmbH is responsible for carrying out the construction work. After completion of the construction work, which is expected in July 2022, the entire area will comprise 117,000 sqm of rental space. Of this, around 70,000 sqm are currently already let.

The property will be built according to the latest standards for sustainable, ecological and energy-conscious construction. The building envelope will be of high quality and insulated according to the latest standards and will meet the requirements of the KfW building standard "Efficiency House 40". The new property also supplies the green electricity itself - a photovoltaic system is installed on the entire roof area. In addition, the SEGRO Logistics Park Oberhausen is being built on a former fallow area, which means that no new areas will be sealed by the construction. With this, SEGRO is aiming for the DGNB Platinum and DGNB Klimapositive sustainability certificates for the project in Oberhausen for the first time in Germany. The latter means that the CO2 emissions caused by the building and its use must be lower than the emissions, which in turn are avoided through in-house production and, if necessary, even through the export of greenhouse gas-free energy to the building. The SEGRO property can achieve this through the energy gain from an in-house solar system and - depending on the future tenant - through the additional external purchase of green electricity.

"The development of our SEGRO Logistics Park Oberhausen is a prime example of modern logistics development, which was only possible thanks to the commitment of the city. With the construction of a bypass road, this has created the basis that the truck traffic associated with the use of logistics does not become a burden for the residents. At the same time, with the real estate concept that is completely geared towards sustainability, we enable modern and climate-friendly use in a good location," says Stefanie Vedder, Associate Director Development Logistics at SEGRO.

The SEGRO Logistics Park Oberhausen is located in the immediate vicinity of the Oberhausen motorway junction (A2 / A3) and thus offers future tenants optimal transport connections. In addition, the park can be connected to the port of Duisburg, Europe's largest inland port.