SEGRO Logistics Center Schiphol leases 10,000 sqm to RIF Europe
by CIJ News iDesk III
2021-06-08 11:30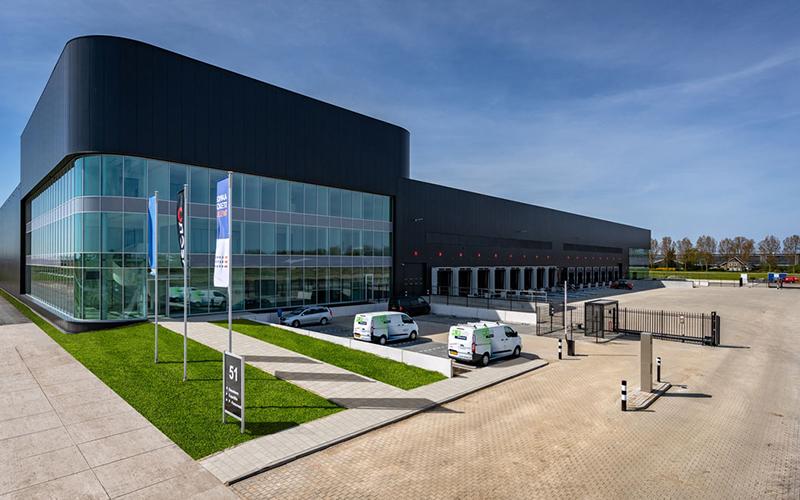 SEGRO, investor and developer of logistics and industrial real estate, has leased unit B of SEGRO Logistics Center Schiphol to RIF Europe B.V. as of April 15, 2021.

RIF Europe B.V., a Netherlands-based division of the RIF Group with its headquarters in the United Kingdom, specializes in international logistics and distribution to a broad customer base. RIF Europe B.V. is the newest and fastest growing division within the Group. In just over a year, RIF Europe B.V. expanded its logistics facilities in the Netherlands from 0 m2 to 22,500 m2 as a result of increasing demand from existing customers and winning new customers. Less than two years after their start in the Netherlands, RIF will rent 9,723 m2 at SEGRO Logistics Center Schiphol, their third and largest distribution center in the Netherlands. The company will continue to operate from its headquarters in the AMS Cargo Center in Rozenburg

SEGRO Logistics Center Schiphol is a modern and future-proof warehouse of 17,000 sqm at Schiphol Tradepark - Skyzone A4. The logistics building was completed in April 2020 and was immediately partly put into use by GEFCO Forwarding Netherlands. With the rental of Unit B to RIF Europe B.V. the complex is now fully leased on a long-term basis.

"We are delighted with the facilities and space that SEGRO has provided us. This will enable us to continue our strong growth and play an even greater role in the increasing demand for vital services. With the ideal location of our new warehouse at SEGRO Logistics Center Schiphol, we benefit from optimal distribution options that allow us to serve our customers even faster and more efficiently," said Scott Sully, CEO RIF Europe B.V.

"The lease to RIF Europe shows that we can actively serve our customers in various sectors. Due to the various facilities, such as the possibility for cooling, the optimal safety of goods and the proximity of the airport, the location is suitable for various industries. We are pleased RIF Europe B.V. to facilitate their strong growth in the Netherlands," said Eelco Ouwerkerk, Head of SEGRO Netherlands.