Sierra concludes 96 leases in Germany in 2022
by CIJ News iDesk III
2023-01-16 14:25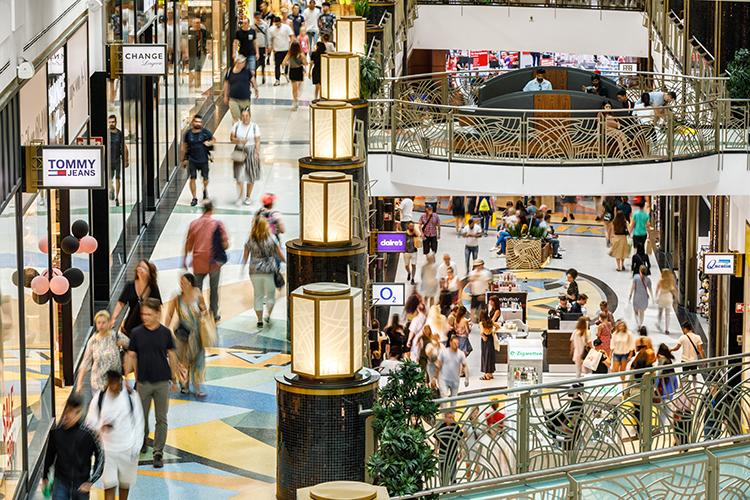 Sierra's property management in Germany ended the year 2022 successfully. The rental concluded a total of 96 leases in the managed shopping centers in Germany from Jan. 1 to Dec. 31, 2022. Of these, 66 were contracts with new tenants and 30 were contract extensions, expansions or relocations of existing tenants. The number of contracts increased by 43 percent compared to 2021. Tenants committed to Sierra-managed centers include such well-known brands as Fielmann, Frittenwerk, H&M Home, Lids, New Yorker, Olymp & Hades, Only, Pull & Bear, Sichtwerk, Vero Moda, Woolworth and more.

Owners of the shopping centers that have contracted Sierra to provide services are Union Investment, Aachener Grundvermögen and Hanse Merkur. In Germany, Sierra manages Alexa (Berlin), Mercado Altona, Quarrée Wandsbek and Geschäftshaus Ottensen (all Hamburg), Münster Arkaden, Mercaden Böblingen and Europa-Galerie Saarbrücken as new properties in the center portfolio.

"Many retailers in Germany are currently looking ahead. They are expanding when they have reliable and experienced partners at their side who offer them clearly positioned shopping centers. We are setting ourselves and our center portfolio up solidly for the future. Nearly 100 contracts signed in 2022 show the great trust retailers have in the portfolio we manage and our management skills," says Dirk von der Ahé, Head of Leasing and authorized signatory at Sonae Sierra in Germany.

"Sierra as a service provider attaches great importance to partnerships based on trust, also between tenants and landlords. Consolidating these became even more important during the pandemic phase. In 2022, we worked intensively on a solution-oriented communication culture between all partners. This created a lot of confidence from retailers and owners in our ability to take the right actions in the face of future challenges," says Christine Hager, Sonae Sierra Director responsible for management in Germany.

New management contract brings seven new openings to EUROPA-Galerie Saarbrücken.
Effective January 2022, Sierra was awarded the contract to manage and lease the Europa-Galerie Saarbrücken. After taking over operational management, Sierra worked with owner Union Investment to develop a concept for the realignment of the attractive center in the heart of Saarbrücken and has since been working intensively on its implementation. It includes a stronger mixed-use approach with a medical center and a more comprehensive offering for everyday needs. With the new Market Place, visitors will in future be able to enjoy an attractive range of groceries on the first floor of the former mine management building. There are also plans to bundle and optimize the fashion area. With H&M, H&M Home, Olymp & Hades, O'Donnell, Infinity Aroma, Biotech USA and Handyshop Khan, seven attractive brands opened in the Europa-Galerie in 2022.